A girl who is school club manager
A girl who is school club manager
Toy's Heart is a onahole industry veteran, and they consistently make great, reliable products. This onahole is no exception!
Packaging
The box features a pretty blushing schoolgirl in a revealing outfit. According to the description she is a hardworking girl who manages school clubs and can inspire other students to selfless acts.
Tunnel
The outside of this onahole is fairly simple-looking, with no needless detail. The entrance is a wide groove, which makes penetrating this hole very easy. If you slip out you can easily push back in! The lack of labia and other ridges on the outside also means it is very easy to keep clean.
Inside the onahole is where the real fun happens! The tunnel of the Girl Who Is School Club Manager is lined with large soft nubs which will rub all over you as you penetrate her. Simply moving up and down feels great, but this design is intended to be rotated as well! Rotate the onahole while you thrust into it, or keep it in place and rotate it around your cock. Experiment and see what feels best for you! The symmetrical nub structure looks simple but you'll find that it offers a lot of interesting stimulation.
The Girl Who Is School Club Manager has no special vacuum chamber, but it can still create a mild vacuum thanks to its closed tunnel design. Simply squeeze out the air before penetrating it and you will feel the material sucking you in.
Material
This onahole is made out of a single layer of high-quality TPE. This material is not only completely body-safe but also feels amazing to the touch! The finish on this onahole is soft and skin-like, and the material quickly warms up to body temperature. If you prefer to have the Girl Who Is School Club Manager hot and ready to go, consider getting an onahole warmer to help you bring it up to body temperature. It only takes a couple of minutes to go to 37C, and it definitely adds to the experience.
Cleaning
Cleaning this onahole is fairly simple. Rinse it out thoroughly under the tap with water and mild antibacterial soap. Then squeeze out as much water as you can and insert an absorbent cloth using the back of a pencil. Leave it for a couple of minutes to absorb all the moisture and you're done!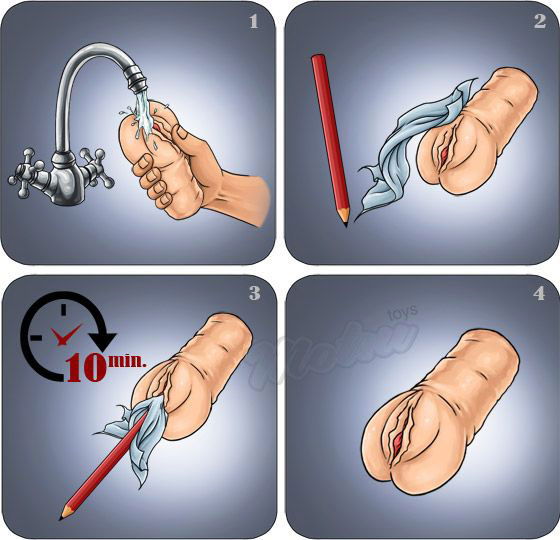 If you are careful, you can also turn this onahole masturbator inside out. This makes cleaning and drying easier but if you are too rough you can cause small tears around the entrance.
Properties
Total length: 15.5 cm
Total width: 5.5 cm
Internal length: 14 cm
Total weight: 225 gr
Material: TPE
Made in japan by Toy's Heart
This compact onahole feels great and is specifically designed to provide new stimulation if you rotate it in addition to stroking up and down. It is Toy's Heart familiar high quality, but very affordable thanks to the small quantity of material used!
Definitely the most stimulating onahole I got Review by Riva

Cleaning:
1,25 ★ Turning it inside out didn't breake it

Durability:
1,50 ★ no changes after about 10 uses

Feeling:
1,50 ★ really firm material, very tight, much big bumps

Extras:
0,25 ★ lubricant included

Sum:
4,50 ★ | ★★★★★

My opinion:
The onahole looks quite boring, the entrance looks like a hole in a gap and the inner structure are only symetric bumps. But don't be fooled by its look. The onahole is very stimulating and the material is really firm. Due to the inner symmetry, the onahole can be rotated too. Through the firm material and the tight entrance it won't leak much lubricant. The onahole comes with a bag of lubricant. After about 15 uses it gets sticky.

My summary:
Definitely the most stimulating onahole I got.

My summing: ★★★★★ (Posted on 3/12/2020)
You may also be interested in the following product(s):