EroAne Hard
EroAne hard: the big sister onahole you've been waiting for
ToysHeart is here with another Onahole, "made for Onahole lovers, by Onahole lovers". This time, the beloved Older Sister is here to please you with her swirling pussy! Made with ToysHeart's Baby Skin, this pocket pussy is sure to give you hours of pleasure with its tightness.
"I will squeeze you out till the last drop"
Horny sister onahole
This perverted sister has a cute, pink little pussy that is begging for your attention. The semi-realistic looking vulva gives a nice amount of flesh that is 60mm thick at its thickest. Normally you only get this level of detail with bigger onaholes, but the EroAne Hard manages to combine the practicality of smaller onaholes with the quality of bigger ones.
The nice and puffy vulva will give you a life-like sensation with each thrust or stroke you give. Let this pussy smack down onto you and feel the carefully designed shapes of this onahole. Do it the right way and you'll practically see this perverted sister slamming her hips down on you.
Because of the way the EroAne onahole is designed it is very easy to hold on to as well. The slimmer sleeve section makes this pocket pussy fit in your hand more naturally while still allowing you to thrust or stroke at full force thanks to the cushioning vulva.
ToysHearts' quality pocket pussies
As you enter the EroAne you will immediately be welcomed by the firm ridges of the tunnel. These ridges continue over almost the entire length of the tunnel and they are covered with firm lumps as well. To top it all off, the tunnel follows a kind of vertical zigzagging route, meaning the tunnel goes up and down. Combined, these factors create a tight intense experience with this pocket pussy, with its guaranteed stimulation on all sides with each stroke. The texture of the wall might repeat itself for most of the tunnel, but that might actually be a good thing. This way, you know what is coming and you are sure to get the intense stimulation everywhere instead of just one small part.
At the end of the tunnel however, the texture fades away and you encounter the cervix. Pass through this tight cervix and be welcomed into the uterus of this desperate sister. Give her the seed she desires as her cervix desperately clings on to you.
The unique kind of firmness of the material really makes the whole experience feel like you are doing it with an actual person with actual flesh. Some onaholes might give you a soft cuddling experience, but the EroAne Hard knows what she wants and she wants it hard. Pound away at her pussy and feel the smacking with each thrust or stroke, just like with an actual person.
Enjoy your male sex toy for longer
With an onahole as amazing as this, it would be a shame to only use it for a small number of times right? That's why it's important that you properly clean the EroAne Hard onahole after each usage. Some luke-warm water will take care of some of the things inside, but it's always better to use specialized products. Check out our pocket pussy cleaning products and be sure to read the guides on how to use them in order for you to get the most pleasure out of your sex toy.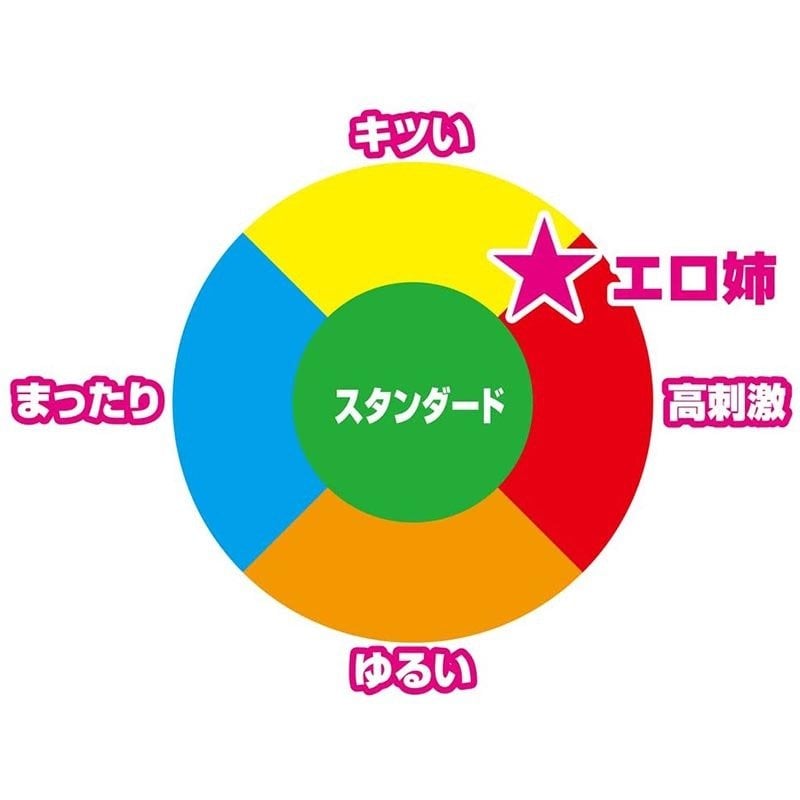 It might be obvious for some people, but always remember to use lubricant if you don't want to damage your pocket pussy. If you go in dry, you increase the chance of causing tears in the material, which can really ruin your onahole. So always be sure to use some personal lubricant to slide your way inside smoothly.
EroAne Hard in short
The EroAne Hard is an onahole with a well defined vulva. The tunnel features both a uterus with cervix and a zigzagging tunnel with repetitive firm ridges and bumps. It is made with the ToysHeart's Baby Skin material and is considered both tight and firm on their Characteristics Graph.
EroAne Hard Specifications
Weight: 630gr
Length: 16cm
Width: 10cm
Tunnel length: 12cm
Material: TPE
Made by: ToysHeart