Ju-C 3 Rings
Ju-C 3 ring

Looking for something new? The Ju-C 3, also known as the Juicy 3, combines a powerful vacuum with an excellent internal structure and two rings for extra stimulation!
Packaging
The Ju-C series' packaging always features "juicy" girls: large, soft breasts and enticing outfits make the girls absolutely irresistible. The girl featured on this box has a sexy maid outfit on with thigh-high stockings and a sturdy collar around her neck. She is ready to serve you… Any way you wish!
Thick masturbator
With this onahole G-Project opted for something quite different from the standard skin-coloured TPE material. The Ju-C 3 is made out of semi-transparent pink material, which allows you to see the two vibrant blue rings which are waiting for you on the inside. Being able to see yourself slide in and out definitely adds another layer to the experience.
The onahole weighs around 280 grams, which means it's light enough to use one-handed for a longer period of time but also hefty enough to squeeze you and keep you from feeling your own fingers through the sides.
If you liked it, then you should have put a ring on it
The Ju-C 3 features not one, but TWO rings. Even without those this internal structure would still be able to bring you plenty of pleasure, however.
At the start of this onahole you'll find the customary thin, flexible membrane which forms a seal around you to keep the lube from leaking out. Another narrow ring follows immediately after, and then the first blue ring or "pleasure gate" wraps around you. The combination of these structures makes for a pleasantly stimulating start, and once you're all the way inside these rings will wrap around the base of your cock and keep you rock hard.
After this exciting start you'll slide into a room lined with small nubs, rubbing over you from every side. The next blue ring follows, making a tight gate to push through. A short, spiralling hallway leads into the final room which is lined with fairly mild suction-cup like structures designed not to over-stimulate the head of your cock.
Suction
The Ju-C 3's tunnel is fairly wide, and the material is springy. This combination is ideal if you want to form a vacuum! Squeeze all the air out, slide inside, and you will feel the onahole suck you in again and again. This adds even more pleasure to an already very exciting onahole.
Cleaning
Do you know what else sucks? Cleaning onaholes. Especially onaholes with rings can be tricky to clean, as the firm rings make it harder to rinse out or reach inside. Thankfully, G-Project included a handy tool to make it easier. The small sponge on a stick allows you to clean even the deepest areas of the Ju-C 3. Once everything has been scrubbed and rinsed you can dry the inside by pushing an absorbent cloth inside using your finger or the back of a pencil. Leave the cloth there for a couple of minutes and it will absorb all the moisture.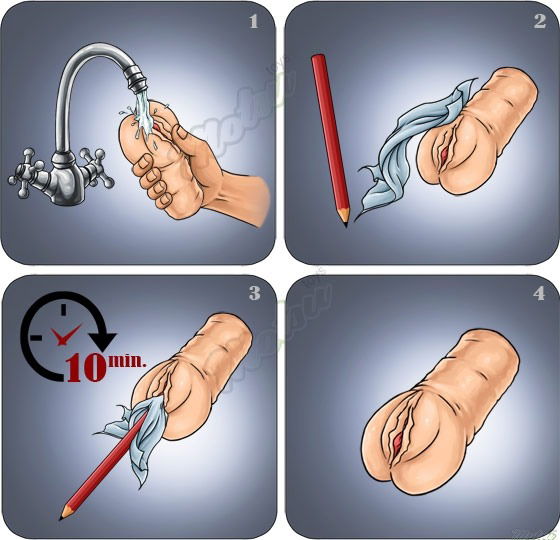 Properties
Box size: 17.5x8x8 cm
Onahole length: 15.5 cm
Onahole width: 5.5 cm
Onahole weight: 280 grams
Includes free lube sample
Includes free cleaning stick
You may also be interested in the following product(s):