Ju-C 4U
JU-C 4U
How much can you take? This hybrid onahole will push you to the edge with its increasingly intense design. Also known as the "Juicy for you", this onahole features two different types of material, making the last part of the tunnel extra intense.
Packaging
As with all of G-Project's Ju-C onaholes, this box also features a delicious Juicy girl. This blushing schoolgirl is smiling, lifting up her uniform skirt to show off her thighs and her stockings. While her top isn't particularly revealing, there is no way to hide that large, juicy chest.
When you open the box you'll find the onahole inside, safely wrapped in plastic, plus two nice little extras: a ziplock storage pouch and a lube sample.
Hybrid design
When you take the Ju-C 4U out of the box you will immediately see that this is no regular onahole. It is almost futuristic-looking! Most of the onahole is made out of a colourless, semi-transparent material, but wrapped around the deepest part of the tunnel you will see a pink material. The material feels pleasant to the touch and isn't oily or smelly.
At 345 grams, this is a medium-sized onahole. Small enough to grab and use with one hand, but thick enough to keep you from feeling your fingers through the sides.
The two different materials you see have different levels of firmness. The transparent outer layer is fairly stretchy, but firm enough to hold its shape and deliver a healthy amount of stimulation. The pink internal material is a little firmer and VERY stimulating.
Warning: Intense design!
The internal design of the Ju-C 4U is designed to use these different materials optimally. At the very start there are a number of gates, which you can feel very clearly as you slide past each one individually. After one final push you will find yourself in a room with long, stimulating nubs, which stroke over you with every move.
At this point, the firm pink material starts. When you try to push your way inside you will definitely feel some resistance, like a kind of uterus feature. This second entrance will clamp around you tightly and draw you into its spiral-like structure. The final part of the Ju-C 4U consists of a room lined with suction-cup textures and a single large nub that will slide over the top of your cock.
All of these different textures combine into an onahole that's not for the faint of heart. Having to push through into the firmer material is an intense experience, and this onahole is most suited for people who find most onaholes too soft or boring. If you think this onahole might be too much for you but still want to try it, keep in mind that you can make it a little milder by adding more lube, or using a thicker, more concentrated lube.
Cleaning
A design like this, with its detailed textures, needs a little extra attention when cleaning. Thankfully the material that G-Project used is easy to clean and won't trap dirt. Rinse the Ju-C 4U out a couple of times under the tap, using your fingers to make sure the water reaches even the deepest parts. When the onahole is clean, insert an absorbent cloth inside, using your finger or the back of a pencil. Leave it inside for a couple of minutes so it has time to wick away the moisture. If you want, you can repeat this step. Finally, you can dust the outside with some maintenance powder and store the Ju-C 4U in a storage pouch.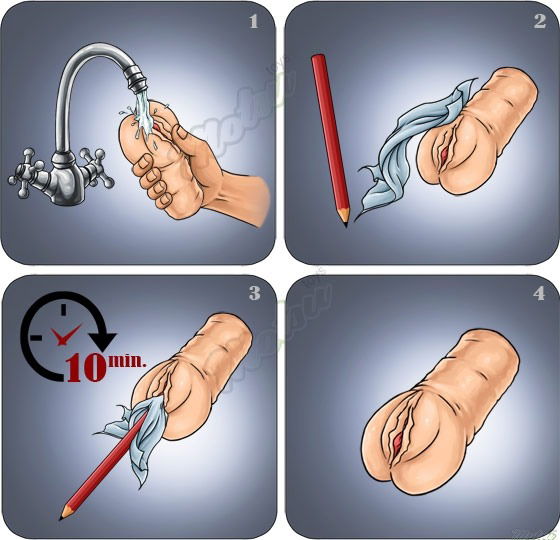 Properties
Box size: 17.5 x 8 x 8 cm
Onahole length: 15.5 cm
Onahole width: 5.5 cm
Onahole weight: 280 grams
Includes free lube sample
Includes free storage pouch
You may also be interested in the following product(s):