Kupaa Aika
Kupaa Aika
The Kupaa Aika is based on the popular Japanese adult video actress Aika. Aika is a gorgeous woman with a toned, natural body who is always up for sex. In Japanese porn the woman is often portrayed as innocent and hesitant, but not Aika: she wants you, and she's going for it!
You may wonder what "Kupaa" means. We can answer that question for you: it's the sound a vagina makes when you pull the labia apart. Are japanese women built differently, do the Japanese have more acute hearing, or did we never REALLY listen? Personally we've never heard a vagina exclaim "Kupaa", but maybe you can try to get this onahole to do so.
Some solid enjoyment
Weighing in at 850 grams, the Kupaa Aika is a fairly large onahole which feels great in your hand. Because the walls of the onahole are nice and thick you can feel them push back against you when you penetrate her, and you can barely feel your hand through the material.
The Kupaa Aika has a cameltoe, so the puffy outer labia hide the smaller inner labia. If you spread the outer labia (with or without "Kupaa" sound) you will see the detailed inner labia and the entrance of the tunnel.
The onahole's tunnel has a realistic texture of soft, wavy ridges, with narrower and wider areas, which gives amazing stimulation. The tunnel of the Kupaa Aika doesn't go all the way to the back, which means there's a nice firm "wall" at the end.
The Kupaa Aika is a single-layer onahole, so it consists of one type of material. This material is soft to the touch but quite firm, and less stretchy than most onaholes. It keeps its shape well and won't damage easily.
Cleaning
Of course you'll get the most out of your onahole if you take good care of her. To clean the tunnel, rinse it out under the tap after use until it's clean. Squeeze out as much water as you can, and push an absorbent cloth inside to absorb the last bits of moisture. You can also carefully turn the Kupaa Aika inside out and let her dry this way.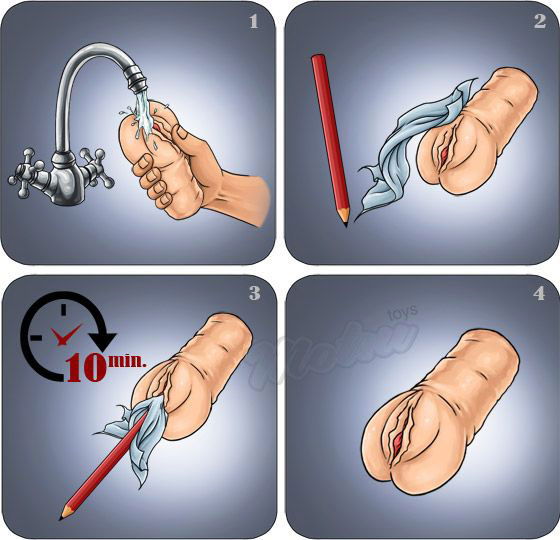 Properties:
Total length: 18 cm
Total width: 11 cm
Weight: 850 gr
Material: TPE
Made in Japan by EXE
You may also be interested in the following product(s):