Minami Schoolgym Onahole
Minami Schoolgym Onahole
Gorgeous, soft, flexible, and with hoops in interesting spots… this description fits both the onahole or the girl on the box! The box art features a pretty gymnast in a tight outfit who is struggling with her hoop. Maybe you can help her with a good warm up?

Hoops for a unique experience
Ikebukuru toys did their best to make this onahole unforgettable, and they have succeeded. The tunnel doesn't only contain three different layers of TPE material but also two rings!
The outer layer of this onahole feels great to the touch, like soft skin. The middle layer is somewhat firmer and keeps the onahole from being floppy. It also ensures you won't feel your own hand through the walls as much. The inner layer is a jelly-like flexible material which holds a lot of detail and gives great stimulation.
The rings, or hoops, simulate the feeling of a girl with strong pelvic floor muscles, and it feels nice and tight without being constricting. The rings are made out of strong but flexible plastic which has a little bit of stretch, so you don't have to be afraid that they'll break.
We have seen other onahole designs with rings before, like the Lust Gimmick. However, the Minami Schoolgirl's rings are both thinner and further apart, which makes the sensation much more noticeable.
Tunnel
The Minami Schoolgirl's tunnel has a couple of curves and is covered in great bumps and detailed suction-cup like structures. At the entrance there's a narrower ring which ensures the lube doesn't leak out and allows this onahole to create a nice vacuum. At the very back is a small room with a large bump which glides over the top of your cock.
Completing the experience…
Do you get hard when you think about a gorgeous woman who has been exercising, her clothing wet from sweat, slightly transparent and sticking to every curve of her body? Then Ikeburo has a nice add-on for you: Minami Schoolgym Armpit Smell. This bottle contains the scent of sweaty schoolgirls and can help lift your experience to the next level.

Cleaning
Cleaning this onahole is fairly simple. Rinse her out under the tap, squeeze out as much water as you can, and insert an absorbent cloth to absorb the last bits of moisture. Since this onahole has a lot of fine detail you might want to repeat the last step to ensure that the inside is completely dry.
Of course the hoops prevent you from turning this onahole inside out to dry.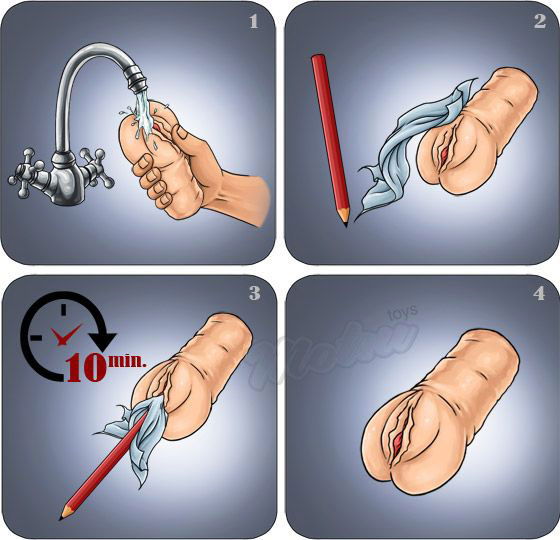 No boring onahole
Thanks to her three-layer design and the hoops this onahole by Ikebukuro toys is a unique product that you should absolutely try!
Total length: 14,5 cm
Weight: 320 gr
Material: TPE
Made in Japan by Ikebukuro Toys
With free lube sample (20 ml)
You may also be interested in the following product(s):