OniFella Hole II Ayaka Tomoda
OniFella Hole II Ayaka Tomoda
This beautiful onahole has everything we want in an oral masturbator: a realistic mouth entrance and a detailed, highly stimulating tunnel to stimulate deepthroat!
Ayaka Tomoda
The beautiful glossy box by K.M.P. features several pictures of the well known Japanese porn actress Ayaka Tomoda. Some shots with her lips wrapped around a cock, others with her mouth open, ready to receive your cum. This beautiful Adult Video star has a sexy body and a beautiful smile, and if you use this onahole while watching one of her videos you'll definitely have a great time.
The onahole
This oral masturbator is made out of high-quality TPE, a material which feels soft to the touch, like real skin, and will take on your body temperature quickly. If you want an even more realistic sensation you can even pre-heat it with a warmer! The pink layer on the inside is somewhat firmer, delivering a perfect amount of stimulation. At 350 grams this product is small enough to be used comfortably with one hand, and thick enough that you don't feel your own hand too much.
The front of the OniFella Hole II Ayaka Tomoda is shaped like a realistic open mouth and nose. Her tongue is sticking out slightly, and when it's covered with lube you can use it to create a teasing sensation, warming yourself up before using the onahole. The teeth are made out of the same soft TPE as the rest of the onahole, so you don't have to be afraid it will scrape uncomfortably!
The back of the onahole is a plain cylinder, with some deep grooves to make sure you can hold it comfortable and it won't slip out of your hand.
The tunnel
As described earlier, this onahole really starts with the gorgeous outside. Lube it up and slide inside, and feel Ayaka Tomoda's lips seal around your cock. The tongue will wrap around the bottom, and and the roof of the mouth you will feel the gentle ridges. If you want some extra realism, consider adding a saliva lubricant like the Sweet Lotion by Magic Eyes
When you push through at the back of the mouth, you pass the uvula, which creates a nice tighter area. Directly after that the throat curves up, staying nice and tight, and another curve leads you to an area with stimulating suction-cup like nubs on all sides.
At the very back there is a small chamber for some milder stimulation for the head of your cock.
Thanks to the asymmetrical design of the OniFella Hole II Ayaka Tomoda you can turn it different ways to get the sensation you like best. Keep it in one way, or turn it while using it to vary the intensity and keep yourself on the edge!
Cleaning
Of course you'll get the most out of your onahole if you take good care of her. To clean the tunnel, rinse it out under the tap after use until it's clean. Squeeze out as much water as you can, and push an absorbent cloth inside to absorb the last bits of moisture. You may want to dust the onahole with some cornstarch, talcum powder, or special maintenance powder to keep it in optimal condition!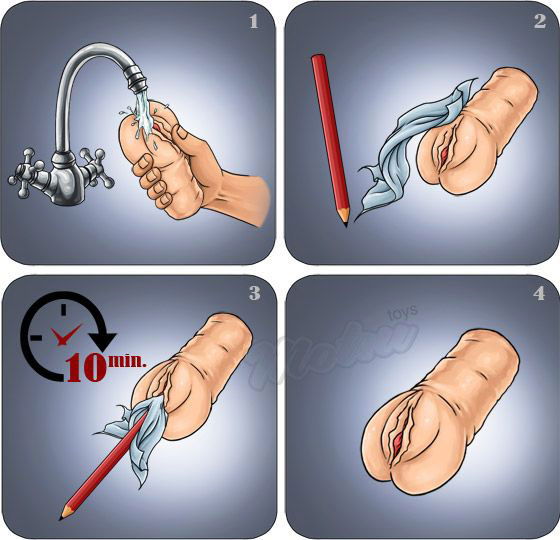 In short, the OniFella Hole II Ayaka Tomoda is a great onahole if you like oral sex, and the tight tunnel with stimulating textures is sure to bring you pleasure again and again, whenever you want it. You don't need to be a fan of Ayaka Tomoda to enjoy this one!
Properties
Total length: 15 cm
Total width: 9 cm
Total height: 6 cm
Tunnel length: 12 cm
Weight: 350 grams
Material: TPE
Manufactured by K.M.P.
You may also be interested in the following product(s):