Petan Hip DX
Petan Hip DX
Hip masturbators are great: they give you a nice round butt to hold on to and because of the thickness of the material it feels like the tunnel pushes back against you. This hip has something others lack, however… Feet!
Enticing pose
The Petan Hip DX is shaped like a girl on her knees, offering her ass and pussy to you. Her small, elegant feet protrude behind her. In this pose you can wrap your hands around her slender waist, grab and spank her ass, or play with her toes - whatever you prefer!
Two delicious tunnels
Of course this onahole by Tamatoys has two tunnels, the vaginal one and the anal one. Her pussy starts with gentle round nubs and several larger stimulating ribbed bumps, which caress you from different angles. Further inside, the nubs are smaller, more closely spaced and more stimulating.
The anal tunnel starts with a relatively mild section of large ridges but then tapers down into a tighter tunnel with several different stimulating tunnels.
But that's not all! Thanks to the Petan Hip DX's round ass, you can even slide your cock in between her two buttcheecks - ideal if you want some milder stimulation in between so you can keep going for longer!
DX means Deluxe
Tamatoys has a series of deluxe products, which are often more detailed and larger. That also goes for this hip: it weighs more than two kilograms! Thanks to this mass it feels great when it's on top of you, but you can also put it on the bed and hump it hands-free.
Open design
The two tunnels go together into a single tunnel and go all the way through the hip, forming an opening on the other side. This means you could use the tunnels from the other side, but is mostly intended to make cleaning easier: just hold it under the tap and let the water run through! Afterwards, make sure it dries well. To speed it up you can push an absorbent cloth inside to absorb the moisture.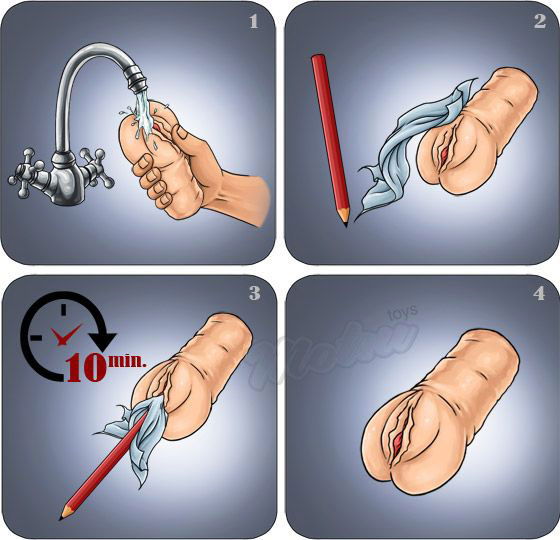 All in all, this is a great hip regardless of whether or not you have a foot fetish. The cute pose, great design and ease of cleaning will make you want to use this hip again and again.
Properties:
Size: 21x11x24 cm
Weight: 2 kgs
Material: TPE
Made by TamaToys
Includes free lube sample
You may also be interested in the following product(s):