Tornado Roruseki
Tornado Roruseki
The Tornado Roruseki by Fillworks has a feature we don't often see in onaholes: a moving part inside! This tornado-shaped band of TPE will wrap around you and sweep you off your feet.
Interesting tunnel
The outside of this onahole looks fairly innocuous: the spiraling outside and entrance look almost like a cake or sweet roll. But as we know, looks can be deceptive…
The Tornado Roruseki's entrance is tight but stretchy, making a good seal around you as you push inside. The spiral-shaped structure around the entrance will hold any lube that leaks out and keep it from making a mess. The main tunnel of this onahole is nice but not particularly special: small, straight ridges rub all over you and there are some spiraling ridges running the full length of the tunnel to further enhance stimulation.
But what makes the Tornado Roruseki so interesting is the textured band of spiralling TPE inside. It is only attached to the very front and the back of the onahole, so the rest of it is free to move and slide around your dick. With each thrust it will wrap around you differently and stimulate you in a myriad of different ways. One side of the band is covered in soft ribs, the other in small nubs. Words don't do it justice, and it's something you should definitely experience for yourself!
This onahole is fairly small, weighing only 200 grams. Because the walls are relatively thin you can use your fingers to exert more pressure where you want it. Of course, the small size also means that it is quite affordable.
Material
The Ruruseki is made out of stretchy, flexible material. It is very soft to the touch and will wrap around you, fitting itself perfectly to your shape. Because the material is so soft and pliable the band inside will yield to you easily.

Cleaning
Of course you'll get the most out of your onahole if you take good care of her. To clean the tunnel, rinse it out under the tap after use until it's clean. Squeeze out as much water as you can, and push an absorbent cloth inside to absorb the last bits of moisture. Because some moisture may be tucked away behind the band of TPE you might want to repeat the drying step, making sure to get different sides.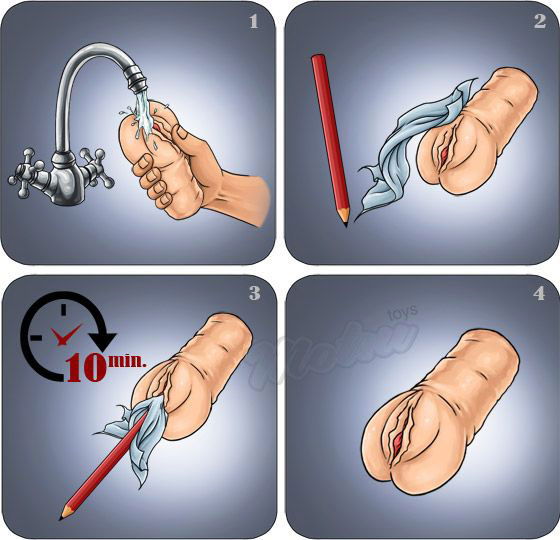 Let yourself be blown away
In short, the Tornado Roruseki by Fillworks is a great onahole with a very enjoyable feature you don't often see. At this price, you just have to try it!
Properties:
Total length: 15 cm
Total width: 7 cm
Tunnel length: 12 cm
Total weight: 200 gr
Material: TPE
Made in Japan by Fillworks
Great toy! Review by Phill07

Despite the low cost this toy will provide you a lot of different sensation and hours of fun! (Posted on 10/8/2020)
You may also be interested in the following product(s):