Tsuntsun Chubby 560
Tsuntsun Chubby 560
This delicious onahole by Ikebukuro toys has a beautiful shape and a unique internal structure. If you like to take your time and take it slow, this is a great onahole for you!
Strawberries and cream
The illustration on the box features an incredibly sweet girl, in more ways than one. Pink-haired and dressed in a maid's outfit she is already cute enough to seduce most, but to make it even better she is lying on the floor, offering you her sizeable ass. She's wearing underwear with strawberries on it and even put some real strawberries and cream on it. The cream is melting and dripping between her legs - will you use your mouth to clean up, or are you going to make an even bigger mess?
Beautiful shapes
When taking the Tsuntsun Chubby out of the box you'll see that it's not just the girl on the box that's a little chubby. The onahole weighs a wonderful 560 grams and feels squishy and soft. Unlike some other chubby-themed onaholes, this one isn't particularly soft or "fuwatoro". She has a well-defined pubic wound and gorgeous puffy outer labia. The inner labia are fairly detailed, with a clitoral hood and an inviting small opening.
Strawberries on the inside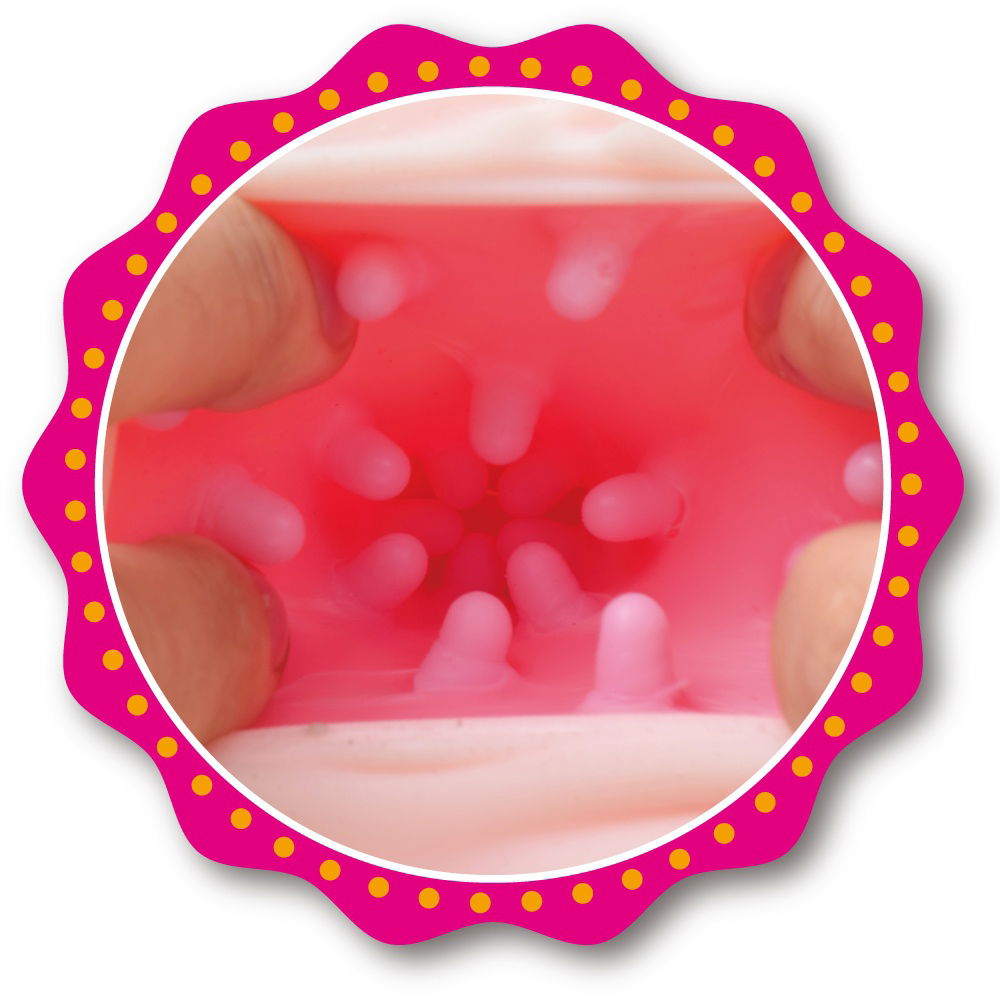 While the Tsuntsun chubby 560 does not have actual strawberries on the inside, the colour and texture is clearly inspired by them. When parting the inner labia you see a beautiful pink inside, lined with large "pips". These rounded nubs are much longer than you'll find in other onaholes, almost like small fingers. The entire inside is lined with this interesting texture, and you will feel them stroking up and down with every move.They are made of the firmer outside material that pokes through the softer pink layer.
Of course, straight up and down is not the only way to use this onahole. Turning it around or spiralling it while going up and down intensifies the experience and slides the nubs over every part of your cock.
The deepest part of the tunnel is relatively smooth, so you won't have any nubs poking the sensitive head of your cock unless you slide out a little further.
Sweet and Slow
The Tsuntsun chubby offers a unique kiind of stimulation that you won't find anywhere else. Her soft fingers will tease you mercilessly and build up to climax slowly. If you are very sensitive or would like to last a little longer this onahole is a great choice.
Cleaning
This onahole is easy to clean as it doesn't have any deep textures or internal ridges to trap dirt. Simply rinse it out a couple of times under the tap, then dry it well. Drying is most easily done by inserting an absorbent cloth or using a special drying stick.
As a final step you can dust the outside with some maintenance powder. This will restore the soft outer layer and keep dust and dirt from sticking to the surface.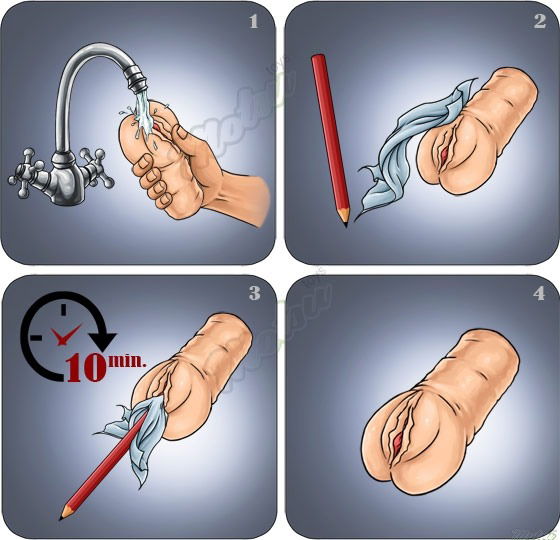 Properties
Box size: 19.5 x 11 x 9 cm
Onahole length: 15 cm
Onahole width: 9 cm
Onahole height: 8 cm
Onahole weight: 560 grams
You may also be interested in the following product(s):