MotsuToys started in 2014, but the company behind Motsutoys has been selling Japanese sex toys in Europe since 2008.
In 2008 Niels started with the Tenga toys. At the time, the Fleshlight was one of the few male sex toys available, so the Tenga cups sold very well in the European market.
Soon we started to sell more Japanese brands and expanded our activities in the Netherlands and Belgium.
Guido became part of the company and the team grew fast.
Since we were one of the few stores in Europe that sold genuine Japanese brands, we started getting emails from people all over Europe asking if they could buy from us. That is why we started working on an international webshop in 2014!
All products are in stock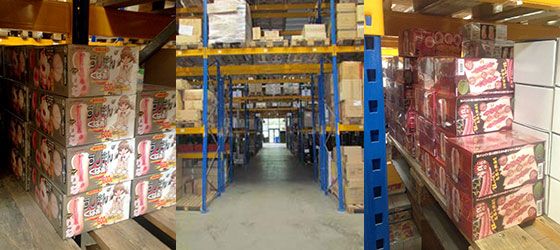 Because we have our products in stock locally, we can pack them with the utmost care and ship them to you quickly. We ship from the Netherlands, neighboring countries usually deliver within 48 hours - which means you can enjoy your product quickly!
We are happy to go the extra mile for you to ensure that your order is sent to you as quickly and safely as possible.
For shipping costs, please visit this page: https://www.motsutoys.com/delivery
Familiar with the products
One of the benefits of our stock here in Europe is that we are very familiar with the products we sell! We make our own product photography for almost all products, which means that we have seen the products in person and know what the material is like.
So if you have a question about a product, feel free to ask us! Because service is so important to us, you can almost always reach us during the day (from 09:00 to 17:00) by phone or e-mail.
You can send a e-mail on the contact page.
Or call us directly: +31 13 203 2177
Discreet shipping and handling
We understand that discretion is very important to many people and we have made it a priority to make every part of the process discreet.
We always keep our website to the latest security standard and only use a secure connection (https in the browser).
Secondly, your payment will also be discreet, as we use Multisafepay, a large and reliable payment provider.
Thirdly, we ship your order in plain packaging with no information referring to us. Click here to read more about discreet shipping.
Even if someone were to google the sender's address, they would still not see which web shop sent it, because we use a full-service party that takes care of the shipment for dozens of web shops. Click here to read more about discreet shipping.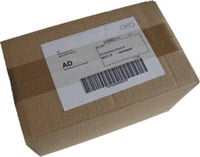 Contact:
Motsutoys B.V.
Goudstraat 65
2718 RD Zoetermeer
The Netherlands
Telephone: +31 (0)13 2032177
E-mail: Click here to send us an e-mail.
We are registered by the chamber of commerce in Breda, The Netherlands under company number 64482790.
Our VAT number is NL855684793B01