calcPageSize())" />
calcPageSize())" class="absolute inset-0 object-contain object-center w-full m-auto max-h-screen-75" :class="{ 'cursor-pointer': !fullscreen }" width="700" height="700" :loading="active!==index ? 'lazy' : 'eager'" :src="fullscreen ? image.full : image.img" x-transition.opacity.duration.500ms x-show="active===index" />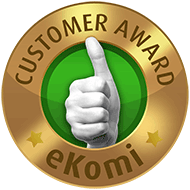 100% discreet
payment and shipping
Description /
La Bocca Della Verita SOFT
Customer Reviews
Good enough
Good enough if used every once in a while like once a week. Definitely not reccomended for a quick fap, take your time and it will be an enjoyable experience
Too soft and very delicate
Okay, I will be the first to admit that my pecker is desensitised, but there are plenty of onaholes I've used that still blew my mind and continue to do so every time I use them. This is the first toy of this type that did absolutely nothing for me. The teeth section on Ondo Nupu provides better scraping sensation. I felt nothing at all throughout the rest of the tunnel. Diluting the lube with water did very little to improve things, so I guess that soft toys aren't for me. It is also so delicate that it developed a bad case of the Glasgow smile upon first use and I was pretty careful with it.
good for sensitive people
it isn't overwhelming the softness is just right
Soft material that makes the toy very realistic
This currently it's my favourite toy in general, thanks to it's soft material feels more like the real thing than a piece of rubber like some other harder onaholes.
Just WOW!
This was my first oral toy, so I decided to get the SOFT version because I was afraid the harder teeth of the original will be a turn off. This is simply an amazing Onahole! It's realistic and gives a great feeling. It's very soft, which actually makes it great, because unlike other Oneholes I've tried, a full-on erection is not required to penetrate it. Perfect to start with, or a second (third?) run when things get a bit sensitive. Cannot recommend this product more!
The Bocca Soft performs admirably, has great suction and delivers quite a realistic experience
My first oral toy and so wasn't 100% sure on what to expect. Rest assured, the Bocca Soft is an excellent performer I could recommend to anyone with a fondness for Blowies.
The only reason I didn't give it 5 stars is because the sides of the mouth don't seem like they're gonna hold up against much pressure so if you're the kinda guy who has something with the girth of a tin of beans i'd approach with caution, but for the rest of us mere mortals I don't think it's a cause for concern.
best service
after receiving i discoverd a tear in the corner of the mouth. Without hesitation Motsutoys send me a new one.
Excellent service, great product and super fast shipping.
The mouth feels very good.
Neat.
It's quite good , but needs some extre lube imo. Otherwise it wouldn't be my thing (also mauth can get ripped , but so far it's still enjoyable)
Great feeling, not very durable
The product itself feels really nice. It's not too intense, but still intense enough for me. The product however got a hole in the back after a few uses. This ruined it because lube escapes and makes a mess. It also reduces the (good) vacuum this toy has. All in all I'd rate this product a 3.5/5, with great service from motsutoys. Delivery was discrete and very quick
Nice sensation
Hard stimulation with the teeth and very soft with the rest. Maybe too soft in general. The corner of the mouth broke at the first use, it might be more expensive than it should.
More Information
| | |
| --- | --- |
| Number of holes | 1 |
| Product weight | 400.00 g |
| Reusable | Is reusable |
| Theme | Anime |
| Tunnel length | 140.00 mm |
| Open/Closed | Closed |
| Number of layers | 2 layers |
International Reviews
bien mais fragile
Très bien jusqu'à ce qu'il troue
Very good until it breaks
Grande qualité, sensations au rendez-vous et trés fun en couple !
the best
the best
plutôt bien
pas mal, mais un peu trop soft pour moi, j'aurais peut être dû prendre la version Hard
not bad, but a little too soft for me, maybe I should have taken the Hard version
favorable
magnifique sensation difficile de sans passer
wonderful feeling difficult to pass
avis
magnifique sensation j adore
wonderful feeling I love it
Ongekend
Well well ik ben zelf heel erg nieuw in deze hoek wat betreft flashlights onaholes ect.

Eerste sextoy was een fleshlight van fleshlight maar dat werkt gewoon niet voor mij ik wordt er echt niet opgewonden van en als resultaat een slappen pik haha.

Dus viel mijn ogen op deze blowjob onahole en man man maaan wat een gevoel ik hou van een blowjob krijgen maar can al de vrouwen die dat mijn hebben gegeven waren er maar twee die mijn konden laten komen maar deze onahole doet dat eventjes binnen 5 minuten WTF.

Dit ding heeft mijn 4 keer laten komen binnen de eerste 24 uur. Ik raad dit product dan ook echt aan ipv fleshlight want in mij ogen is een fleshlight overhyped en overpriced period.

Nu nog even een kontje en een kutje vinden haha.

Maar er is een min punt bijna over wordt gezegd dat onahole in Japan worden gemaakt inclusief deze maar toen ik het uit de doos haalden was er een sticker op geplaatst met de text MADE IN CHINA en dat is best wel een bummer tho.

Anyhow 9/10
Well well, I am very new to this area when it comes to flashlights, onaholes, etc. First sex toy was a fleshlight from fleshlight but that just doesn't work for me, I really don't get excited about it and the result is a limp cock haha. So my eyes fell on this blowjob onahole and man man maaan what a feeling I love getting a blowjob but all the women who gave me that were only two who could make me come but this onahole does that within 5 minutes WTF . This thing made me come 4 times within the first 24 hours. I really recommend this product instead of a fleshlight because in my opinion a fleshlight is overhyped and overpriced for a period. Now just have to find an ass and a pussy haha. But there is a negative point about it being said that onaholes are made in Japan including this one but when I took it out of the box there was a sticker placed on it with the text MADE IN CHINA and that is quite a bummer tho. Anyhow 9/10
Good
First time using a onahole felt good a bit hard on the first time but its good
First time using a onahole felt good a bit hard on the first time but its good
Intens!
Deze inmiddels enkele maandjes in gebruik.
Ik heb geen vergelijking met de hardere versie.
Haar tandjes voegen een aparte beleving toe. Totaal niet schrapend zoals de hardere versie maar in combinatie met het tongetje een andere, wel fijner sensatie dan een kunstkutje. Verderop naar binnen zijn de prikkels zacht tot matig te noemen. Geen sterk vacuum. Klaarkomen duurt wat langer dan gemiddeld maar is wel erg intens te noemen. Hier voor toch dik vier sterren. Kwaliteit is redelijk goed. Weinig last van scheuren. Door de soepele samenstelling redelijk makkelijk schoon en droog te maken. Al met al een fijn ding voor de variatie. Service zoals gewoonlijk super goed. Vijf sterren.
Been using this for several months now. I have no comparison with the harder version. Her teeth add a special experience. Not at all scraping like the harder version, but in combination with the tongue a different, but nicer sensation than an artificial pussy. Further in, the stimuli can be described as mild to moderate. Not a strong vacuum. Ejaculation takes a little longer than average, but it is still very intense. Four stars for this. Quality is quite good. Few problems with cracks. Due to its flexible composition, it is fairly easy to clean and dry. All in all, a nice thing for variation. Service as usual super good. Five stars.
Great feeling, not very durable
The product itself feels really nice. It's not too intense, but still intense enough for me. The product however got a hole in the back after a few uses. This ruined it because lube escapes and makes a mess. It also reduces the (good) vacuum this toy has. All in all I'd rate this product a 3.5/5, with great service from motsutoys. Delivery was discrete and very quick
Good
Good product is very good
Good product is very good
Een zachte variant op de beste blowjob onahole. Één punt bij, maar helaas ook één punt af.
Het originele model is fantastisch, het voelt enorm lekker aan, maar het enige minpunt van dat model zijn de tanden. Die zijn nogal hard en zijn af en toe zelfs een angstpunt met hoe gevoelig mijn grote baas is.
Toen ik dit product zag waarbij er "zachtere tanden" werden geadverteerd, dacht ik dat dit hét ideale product zou zijn.

In de hand is het product inderdaad een stuk zachter dan het origineel, Ik had zelf verwacht dat de tanden als een stevig stukje rubber zouden zijn. Dit is niet zo. Ze zijn wél een stuk zachter dan de originele tanden. Tijdens gebruik heb ik helemaal géén last van gehad. Topper!

Omdat dit product zachter is, is het niet zo stimulerend als het origineel. Voordeel hiervan is wél dat je er langer mee kunt spelen.
Helaas komt de zachtere structuur met een prijs.
In de originele La Bocca Della Verita, was er altijd lucht aanwezig in de diepere deel van de hole, deze zorgde voor weerstand wanneer je voor het eerst naar binnen ging, en hier moest je doorheen duwen om je weg naar de keel te vinden. Deze sensatie vond ik zelf fantastich en maakte het een realistischere 'deepthroat' ervaring.
Deze sensatie is voor mij met de zachtere structuur verloren gegaan. Om deze reden geef ik het product zelf ook één ster minder dan het origineel.

Al in al, een goed variant op het originele product. Ideaal zou het zijn als ze de tanden van deze zachtere versie in het origineel zouden stoppen. Dán zouden we voor mijn part boven de 5 sterren uit komen.

The original model is fantastic, it feels great, but the only downside to that model is the teeth. They are quite hard and are even a point of fear at times considering how sensitive my big boss is. When I saw this product advertising "softer teeth", I thought this would be the ideal product. In the hand, the product is indeed a lot softer than the original. I expected the teeth to be like a sturdy piece of rubber. This is not so. They are a lot softer than the original teeth. I had no problems at all during use. Great! Because this product is gentler, it is not as stimulating as the original. The advantage of this is that you can play with it for longer. Unfortunately, the softer texture comes at a price. In the original La Bocca Della Verita, there was always air in the deeper part of the hole, this created resistance when you first went in, and you had to push through this to find your way to the throat. I thought this sensation was fantastic and made it a more realistic 'deep throat' experience. This sensation is lost for me with the softer structure. For this reason I give the product itself one star less than the original. All in all, a good variation on the original product. It would be ideal if they put the teeth of this softer version into the original. Then we would get above 5 stars for all I care.