Violated Busty Young Wife Kana
Kana opens the door for you, wearing a simple blue top and a blue skirt. She looks a little surprised but lets you in anyway. She wants you to fuck her hard, while she struggles and tries to break free - lust for you and loyalty for her husband fight inside her, but her moans and wet pussy can't lie! It's a fantasy many people have, and with the Violated Busty Young Wife Kana you'll get to act it out. The many photos covering each side of the lushly designed box show the beautiful Kana, blushing while being pinned down and groped.
Lifelike design
If you want an onahole with a lifelike design on the outside, NPG is a great choice. They have many years of experience copying and recreating pussies from real-life AV stars - in fact, many of their onaholes are direct copies of some of Japan's most famous porn stars! While this onahole has a nice medium size at 450 grams, NPG still managed to fit in a visually stimulating design. It looks like a woman bent over, her round ass cheeks spread slightly to give you easy access to her wet pussy. The pussy itself is very detailed, with puffy outer labia, a clitoral hood and soft, wavy inner labia that grip you as you slide in.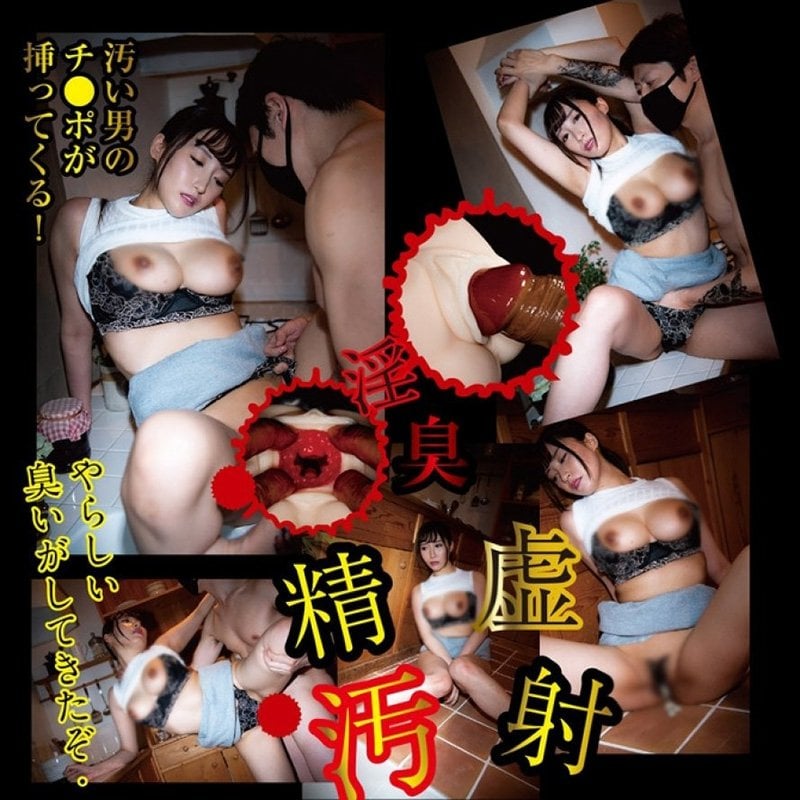 Stimulating pocket pussy
After applying some water-based lubricant you are ready to get started. The box includes a free sample of scented lube, but if you want to use this onahole over and over again you might want to get a full bottle.
Kana's entrance is tight, forming a seal around you that not only feels great but also keeps lube from leaking out and making a mess. What follows is a delicious tunnel full of stimulating textures: massaging nubs, whirling ridges and ridged gates all blend together in one blur of pleasure.
The tunnel itself is fairly wide, which makes it perfect if you're on the thicker side or prefer a looser fit. Of course you can ramp up the intensity at any time by squeezing down on the onahole, pushing the textures against your skin more tightly. This makes the Violated Busty Young Wife Kana a very versatile onahole.
The onahole weighs 450 grams, and is about 17 centimeters long, measuring 8.5 centimeters at the widest point. This makes it possible to use it with one hand, as it isn't very heavy, but also with both hands. For example, keep the base pulled down snugly against your balls as you pull, knead and twist the top to feel the textures slide over your most sensitive areas.
Dual-layer structure for extra pleasure
NPG opted to go for a dual layer design with this pocket pussy. This not only means that the inside has an inviting reddish colour, but also that the outside and inside feel slightly different. The pale outside feels soft to the touch and is a little dust-repellent. The stretchiness means that when you push into Kana's pussy, it squeezes you, just like a real woman would. The inside layer is designed to hold a lot of fine detail and deliver the perfect amount of stimulation.
Violated Busty Young Wife Kana In Short
This NPG onahole features amazing pictures on the packaging, a great dual-layer design and a stimulating but not too tight tunnel. If you want to immerse yourself in the fantasy of violating a young wife, seeing how the taboo of it turns her on, this is the onahole for you.
Length: 17 cms
Width: 8.5 cm
Height: 7 cms
Weight: 450 grams
Contains a free sample of pussy-scented onahole lotion
Made by NPG (Nippori Gift Shop)