calcPageSize())" />
calcPageSize())" class="absolute inset-0 object-contain object-center w-full m-auto max-h-screen-75" :class="{ 'cursor-pointer': !fullscreen }" width="700" height="700" :loading="active!==index ? 'lazy' : 'eager'" :src="fullscreen ? image.full : image.img" x-transition.opacity.duration.500ms x-show="active===index" />
Meiki no Shoumei 5: Zhang Xiao Yu / Chou Shuu U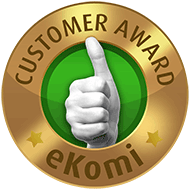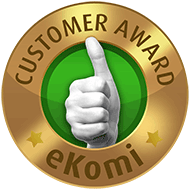 100% discreet
payment and shipping
Description /
Meiki no Shoumei 5: Zhang Xiao Yu / Chou Shuu U
Customer Reviews
Quite amazing
This is unlike any mastrubator I ever felt, if you warm it up a bit and use the right lube, it just feels amazing!
Amazing
Item arrived on quickly, was packaged nicely too.
This has been the best onahole i've tried so far, nothing can compare to it.
It's heavier and thicker than the usual ones, the amount of details placed inside is also amazing.
If you take care of it then it'll probably last a long time, not saying that mine is in a bad condition but it's still amazing, it really sucks you in.
10/10 - would buy again, kinda an high end onahole but it's worth it.
SO GOOD but I SUCK!
It was my first onahole and I kind of regret it...
Don't get me wrong, it feels amazing! It doesn't look great in my opinion, but it's all right. The weight is also really nice and enhances the experience.
However, my foolish self didn't know a single thing about onahole care and maintenance. So I tore it in every single place possible :D. I don't know if it started with me puncturing the back wall with the drying stick or me going ham on it with my D! Next time I'll use a cleaning sponge first and then the stick!
Overall it's a great Onahole, just maybe don't get it as your first one. There are plenty of other amazing yet cheaper Onaholes that you can destroy first. Doesn't have to be the 90€ one :')
The best feeling / Very fast shipping
So far i have bought 7 onaholes 2 of them being hip style. This has been the best feeling but it ripped from 2 different points on first use, used 1/5 of the lube that came with the onahole. Still giving it 5/5.
No 5, more like #1 <_<
I must say it, owning a lot of N.P.G. onahole I can rank this one for sure as the best one, people were right saying this can't be replaced, that's why they are still producing it even if a lot of years passed since the release, the feeling change completly depending on what direction the "G spot" is, creating an extremly godly stimulation, the material it's incredible, it's the same used for No. 6 but here the stimulation it's better.
Easy to clean and dry, I must say the price it's high, because it's a top premium onahole, it's totally worth it, even a re-buy that I will do when it's back on stock, mine unfortunatly broke in half after I used it 1 time a day for 2 months in a row, so I can't complain I totally get the value out of it <_<
I have to say this, the first time when it was delivered it had a factory problem, the hole was not in the center, so the wall was quite thing and broke after 2 use, I contacted MotsuToys as soon as I recived it and noticed the problem, the customer service was quick to respond, and in 1 week I recived a replacement free of charge, so this is a 6/5 for motsutoys service, top notch.
Loving it
Fast delivery and awesome feeling.
By far the best toy I've ever had
I've paid an embarrassing amount of money on sex toys. I've bought several hips and onaholes, and none of them, NONE of them comes anywhere near close this one. It is for a reason ZXY is a benchmark when it comes to onaholes. I do not know what is more incredible: how good it feels, or that they have never been able to reproduce this in any other toy.

Do yourself a favour and buy it. If you're not interested in sex toys, STILL buy it. It is that good. Every boy should be given one of this when they turn 13. Seriously, a life changer.

A quick note on how to get the best out of this: it is already pretty good, but a bit on the looser side. It is also a bigger ona, but it is still a bit too short for most western men to enjoy fully.
Luckily there is a simple way to remedy both of these issues: you can slice up a sock into rings, or better yet buy a pair of simple elastic knee braces (made of soft cloth, not hard straps and plastic) and put them on the toy. This will squeeze the toy equally on all sides, adding to the tightness; in addition all that displaced material will stretch out vertically, effectively increasing length. As an added bonus the cloth will also absorb sweat from your hand, keeping the toy clean and preventing it getting slippery on longer sessions.
Great
Feels extremely good. But be careful because it breaks pretty fast.
Soft and great
Not much to say other than it's really good once you get going which is why it's listed as one of the best.
Where should I start?
I bought this together with the OndoNupu as my first Onaholes ever. I used the Ondo first, as after reading the reviews, I wanted to save the best for last.
Oh, this did not disappoint! It might be a matter of personal preference, but I'll chose this one over the Ondo on any given day!
It's so damn realistic that words simply don't do it justice!
A little bit of background, I used a couple of Fleshlights in the past, the MiniLotus and the Heavenly, considered two of the most realistic Fleshlights out there!
They're a joke compared to this meiki! I don't know what alternatives you have out there in terms of realism over this one, probably the real deal!
Still the best one.
I owned 2 of these in the past and its still the best Meiki toy ever. If you used it properly, it can last pretty long in terms of overall usages.
Super realistic ona
The is my favorite onahole so far. With the right amount of lube it feels silky, warm and very realistic. It's more of a gentle ride, than an intense stimulation. Perfect for those longer sessions. I would recommend this to someone looking for realism, it's overly tight nor is it too loose to feel the textures.
The only downside would durability, it doesn't take long to start seeing signs of wear and tear. Be especially careful when cleaning and drying this toy. Would definitely purchase another as a back up.
Worth its price
This is my second time buying this ona. Wish it was a little more durable, but other than that it's amazing
Best
Yes it's expensive, but it's the best out there.
It broke down after a few months because I use that stick thingy to dry it. But while I did use it, it was the best by far.
soft feeling
My product came a little deformed but still works like it should. It feels good and cleaning and drying is not too hard. Worth its money and a classic.
This is number 1
I've used onaholes for about 13 years and despite the fact that this one is one of the older onaholes around, it is STILL number one in terms of quality and realism. The inside texture is fantastic and I have yet to try another onahole that I consider to be better than this one - and I've gone thru quite a few.
Enjoyable!
It's quite decent at beginnning i had tons of fun with exploring this toy , then i got alittle more used to its feel and it got a bit more challlenghing. Still fun, but yeah entrance can break a bit a ter some uses.
You're missing out if you haven't tried this!
Meiki no shoumei 5 is a damn good masturbator. It really provides excellent feeling for extended sessions, with the right lube. Had several of these, the material has changed towards softer during the generations, which is nice.

I just wish they'd make it a bit more durable. The entrance, especially outer labia breaks after a few uses. As soon as you will thrust-in like a madman, it will break. It changes the sensation, as it doesn't massage THE head that well anymore. But luckily there's 2 more zones in the sleeve for more fun to explore! Takes quite a bit of care to keep clean.

A good toy, better than the real thing when used slowly. But if you're into senseless pounding, get something else.

Real sensation
I saw a lof of reviews on other sites about this Meiki.
And I've tested this for a couple of weeks. Its easy to clean seams durable and provides a good suction. The tunnel feels soft and very real.

I'm very happy with the Meiki 5
More Information
| | |
| --- | --- |
| Number of holes | 1 |
| Product weight | 770.00 g |
| Reusable | Is reusable |
| Theme | Anime |
| Tunnel length | 120.00 mm |
| Open/Closed | Closed |
| Number of layers | 2 layers |