calcPageSize())" />
calcPageSize())" class="absolute inset-0 object-contain object-center w-full m-auto max-h-screen-75" :class="{ 'cursor-pointer': !fullscreen }" width="700" height="700" :loading="active!==index ? 'lazy' : 'eager'" :src="fullscreen ? image.full : image.img" x-transition.opacity.duration.500ms x-show="active===index" />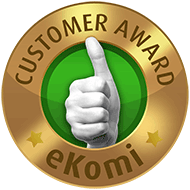 Availability: Out of stock
100% discreet
payment and shipping
Description /
MotsuToys Essentials Starter Kit
Customer Reviews
simple and efficent
the kit is composed by good quality products, it is a good deal, the shipment was good and fast.
to be clear the toy sack is small size so you may double check if it will fit your needs.

Very good stuff
Save for some drying sticks, this is everything I need. The lubricant wasn't on stock so I got a very good replacement, the powder works very well and the warming stick does its job well and quite quick without getting too hot. The cable could be longer but you can just use a usb extension. Due to the conical shape it might slight out of some onaholes but it's easy enough to avoid. I gotta say, warming up the sleeve really makes all the difference, so I'm very happy with that
A great package & deal
A great package for onahole usage and maintenance.

The sack is good for storing your onahole, but keep in mind that it's the small version. It doesn't fit the larger onaholes.

The onahole warmer is a must in my opinion. It really improves the experience. I bought a second one after trying it out, so I could warm up both holes of my onahole at the same time.

The maintenance powder does what it advertises, keeps the toy feeling fresh and non-sticky.

I can't review the lube because I received an substitute, as the original was on back-order (Great customer support though).
All useful and needed products
This kit has been incredibly helpful in the maitenance and longevity of my onaholes. The sack protects the onahole and the powder helps repair the skin of the onaholes. The lube and onahole warmer will enhance the experience you will have with your onahole and I can easily declare that the MotsuToys Essential Starter Kit is essential.
Must have
If you're new to this kind of things and don't buy this bundle: what are you doing? Buy it. I think the only downside is the warmer flashing like a madlad when connected, which is a little annoying, but I think that's kinda nitpicking. Seriously, buy this bundle.
Good value for money
Product: Not much to say apart from the fact that you get 4 essential products at a reduced price. For someone new to buying this sort of stuff, it simplifies everything considerably :)

Service: Originally this was a different set of products but was out of stock. So, I sent a message to see if they could swap some items. Very soon after they responded saying they swapped out some products and made it cheaper!
Amazing Value
Each item in the bundle will last a long time and are of very high quality. This review is done after they changed the bundle slightly which I will detail below:
Toy Sack(red zip) --> KYO toy sack
AG+ poweder --> KYO Maintanence Powder
KYO lube --> KYO lube
USB Onahole Warmer AUTO -->KYO Onahole Warmer

If I had to be honest, the quality of the products have been reduced slightly but the difference is very minor. The largest difference is the AG+ powder which according to most places is considered the pinnacle in maintenance powder. However, because of this, they also lowered the price which still makes it amazing in value. I would highly recommend this for a hassle free starter option.
Wonderful package
Really great offer.
Provide all the necessity to get you started for a reasonable price.
Great value!
Really a must buy for first timers.
Kind of misleading description, it says you get "AUTO Warmer" but i was shipped some other one.
Perfect start with a perfect price!
This bundle of enjoyment is well worth the money and it is perfect if you are buying a couple of toys alongside this.
International Reviews
High quality products
The gel feels nice, natural and comes in a huge bottle. The bag is pracitcal in conserving privacy, while the onahole warmer enhances the experience. Never used the cleaning powder before, but it seems useful.
The gel feels nice, natural and comes in a huge bottle. The bag is pracitcal in conserving privacy, while the onahole warmer enhances the experience. Never used the cleaning powder before, but it seems useful.
Top
- De KYO glijmiddel is straight fire, je hoeft niet verder te kijken
- De AG+ poeder als je ONA droog is deze erop en hij voelt net zoals toen je hem uitpakte
- Zakje is prima
- De onahole warmer is zoals andere beschrijven goed.
Kan er wel voor 15 min - 20 min in voor een lekker termperatuur. Smelten van binnen lijkt me onwaarschijnlijk, omdat de
temp wel meevalt en je er lube in doet om heb erin te krijgen.
Verder was 5 min voor mij nog zeker niet warm genoeg.
- The KYO lubricant is straight fire, you don't have to look any further - The AG+ powder when your ONA is dry is applied and it feels just like when you unpacked it - Bag is fine - The onahole warmer is good as others describe. Can be left in it for 15 minutes - 20 minutes for a nice temperature. Melting from the inside seems unlikely to me, because the temp is not too bad and you put lube in it to get it in. Furthermore, 5 minutes was certainly not warm enough for me.
Rapport qualité/prix top
Idéal pour débuter, l'essentiel s'y trouve et globalement la qualité est au rendez-vous.
Je recommande
Ideal for getting started, the essentials are there and overall the quality is there. I recommend
Must have!!!
Le parfait Starter kit pour commencer ,tout y est !!!
Qualité au rendez vous et pour un petit prix!
The perfect Starter kit to get started, everything is there!!! Quality at the rendezvous and for a low price!
Un bon kit de démarrage
Tout y est pour un prix correct.
Everything is there for a fair price.
Voor de prijs zeker doen!
Ik denk dat deze kit perfect is voor beginners en experts.

- De poeder is zeer handig om te hebben en maakte mijn onahole gelijk minder kleverig
- De dikkerige glijmiddel is in mijn mening essentieel voor de beste onahole ervaring.
- het zakje is een leuke bonus
- en de usb warmer is geweldig. Bevat een leuk lampje dat knippert en warm snel op. Wellicht is het handig om een kleine powerbank te hebben zodat je de warmer niet aan de computer hoeft op te laden. Maar de kabel is zeker niet te kort.
I think this kit is perfect for beginners and experts. - The powder is very handy to have and immediately made my onahole less sticky - The thick lubricant is in my opinion essential for the best onahole experience. - the pouch is a nice bonus - and the USB warmer is great. Contains a nice light that flashes and heats up quickly. It may be useful to have a small power bank so that you do not have to charge the warmer on the computer. But the cable is certainly not too short.
Helemaal Compleet
Zeer mooie kit voor je eerste onahole.

- De KYO glijmiddel is de beste die er is, heerlijk dik wat het gevoel intenser maakt en ook nog eens heel zuinig want een klein beetje is genoeg.
- De AG+ poeder werkt echt en zorgt voor een antibacteriële laag en houdt de buitenkant van je onahole mooi.
- In het zakje passen de meeste onaholes tot midden-groot, blijft mooi beschermd en sluit goed. Het zakje laat ook lucht en vocht door zodat je onahole verder kan drogen.
- De onahole warmer is echt een genot, je hoeft hem maar enkele minuten in de ona te stoppen en je wordt gelijk verwelkomd door een heerlijk realistisch warm gleufje.

Het enige wat je nog hoeft toe te voegen is een onahole naar keuze!
Very nice kit for your first onahole. - The KYO lubricant is the best available, wonderfully thick which makes the feeling more intense and also very economical because a little is enough. - The AG+ powder really works and provides an antibacterial layer and keeps the outside of your onahole beautiful. - The bag fits most onaholes up to medium size, remains nicely protected and closes well. The bag also allows air and moisture to pass through so that your onahole can dry further. - The onahole warmer is a real pleasure, you only have to put it in the ona for a few minutes and you are immediately welcomed by a wonderfully realistic warm slit. All you have to add is an onahole of your choice!