Neotenic Fairy
Neotenic Fairy
Neotenic? What's that? It means that this adult fairy still has some childlike characteristics, like her cute face with large eyes, her slender body and her cute flat belly.
Packaging
The packaging for this toy is beautifully designed, as we expect from Magic Eyes. The large box features art of a cute, pink-haired girl wearing a frilly pink dress and long white stockings. She is blushing shyly, but gives us a peek under her skirt.
When you open the box, a surprise awaits: Underneath the top flap there is another flap with art of the same girl, this time without her dress. And underneath that? Well, we don't want to spoil the surprise….
Novel 3-layer design
Underneath all this gorgeous artwork you'll find a large hip masturbator onahole, which fits exactly in the plastic insert. This way it'll stay safe during shipping, and you can also keep using the box to store the onahole in, if you want to. The Neotenic Fairy weighs 1800 grams, which makes it a great size to grab and squeeze, but not annoyingly heavy.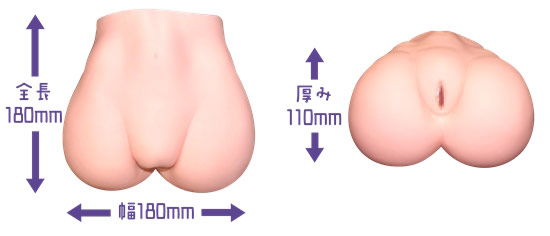 She has a slender waist with a cute belly button, a round ass, and a nice cameltoe vagina. If you look at it from the top you can see that Magic Eyes used multiple materials.
We've seen many multi-layered designs by now, of course, but they usually feature a firmer inside with a softer, skin-like outside. This hip masturbaturbator by Magic Eyes does things slightly differently: It has a firm vaginal tunnel, to provide enough stimulation. Then there's a thick layer of bouncy, stretchy, jelly-like material around that, and a firmer skin on the outside. This gives a very different sensation from most other onaholes, and it's definitely something you need to try!
Tunnel of the Neotenic Fairy
The tunnel for this masturbator is simple but well-made. After the initial entrance you'll find two "hymens", narrower areas which slide over your cock like a cock ring. The tunnel that follows is filled with soft ridges which are firm enough to be stimulating, but not so unforgiving that you will reach your climax too soon. At the very und there's a small chamber with a uterus entrance, which will rub across the head of your cock when you thrust all the way inside.
Cleaning
Of course you'll get the most out of your onahole if you take good care of her. To clean the tunnel, rinse it out under the tap after use until it's clean. Squeeze out as much water as you can, and push an absorbent cloth inside to absorb the last bits of moisture.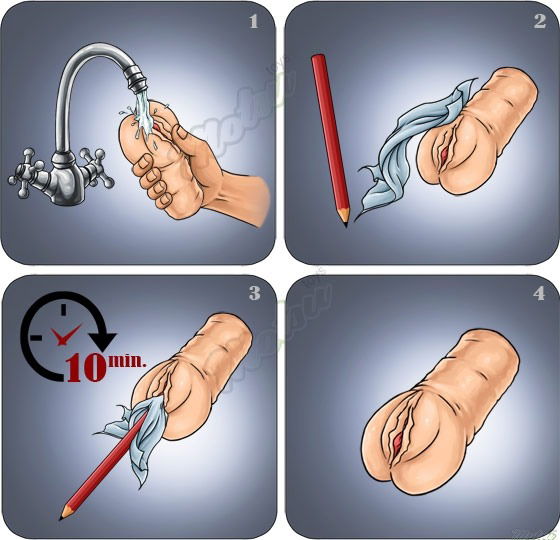 In short, this beautifully shaped onahole has beautiful packaging, a great tunnel without any gimmicks, and an unusual layered combination of materials. A must-try!
Properties:
Total length: 18 cm
Total width: 18 cm
Weight: 1800 grams
Material: TPE
Made in Japan by MagicEyes
Additional Information
| | |
| --- | --- |
| Brand | Magic Eyes |
| Number of holes | 1 |
| Number of layers | 3 |
| Open/Closed | Closed |
| Reusable | Is reusable |
| Bone structure | No |
| Theme | Anime |
| Tunnel length | 160mm |
| Product weight | 1800gram |