Tororochi
Tororochi
Whenever we get a new Magic Eyes product we already know it's going to be good… And Tororochi is no exception! If you want to know why this toy is great, read on!
Packaging
Magic Eyes never neglects the packaging, and always makes sure to use only top-notch art. The Tororochi's box features a beautiful short-haired Japanese girl with a slender body and large, innocent brown eyes. Her buttons have become undone, and underneath we see matching underwear. She's pulling her panties, stimulating her labia. She might not be very experienced, but she's ready to experiment! As the box says… Let's let loose completely!
Onahole
The Tororichi itself is shaped like the beautiful slender body of a young woman, with small breasts, gentle curves and a slight belly. The labia are cute and round, slightly puffy and very inviting.
When you push inside this mini-torso you will feel that it is pleasantly tight. Thanks to the flexible material it will stretch to fit around you, but it's definitely tight, as you would expect with a toy based on an innocent woman. The start of the tunnel features several narrower areas, almost like hymens, which you have to push past. These areas are covered with small nubs, which gives it a very realistic feeling. The material used here is slightly firmer than the material used for the outside, so it is very stimulating! After this spectacular entrance you will find a gently curving tunnel, covered in nubs and small ridges. Thanks to the tunnels tightness these stimulate you very nicely, even if they don't look like much.
At the end of the Tororichi's tunnel you'll find an end chamber. The tunnel widens somewhat and the walls are smoother, so the tip of your cock doesn't get overstimulated by the tight tunnel.
Dual-layer design
Magic Eyes often combines several materials in their toys, ensuring that everything feels just the way you want it to feel. Here, the outside of the Tororochi is soft, flexible and skin-like. The inside is made of a pink material that is a little firmer. This material delivers a little more stimulation and has better durability, so you won't damage the toy as easily.
The vacuum will suck you in!
If you want to experience all that this toy has to offer, be sure to squeeze out the air before you slide in. This way you will create a slight vacuum and the toy will suck you back in after every thrust.
Cleaning
Of course you'll get the most out of your onahole if you take good care of her. To clean the tunnel, rinse it out under the tap after use until it's clean. Squeeze out as much water as you can, and push an absorbent cloth inside to absorb the last bits of moisture. You may want to dust the onahole with some cornstarch, talcum powder, or special maintenance powder to keep it in optimal condition!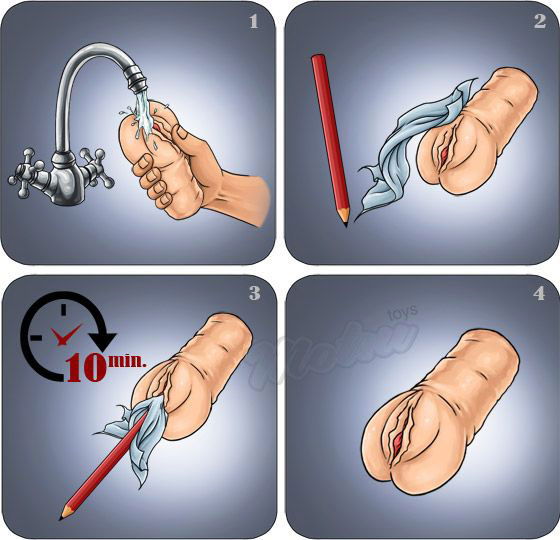 Inexperienced, but not unskilled!
Many might feel that an inexperienced girl might not be as skilled as a more experienced one, but the Tororochi will bring you to a climax time and time again. Her tight, gently curving tunnel with stimulating nubs feels amazing, and thanks to Magic Eyes's great material and design this one is sure to become a favourite!
Properties
Length: 15 cm
Width: 8.5 cm
Tunnel length: 13.5 cm
Weight: 500 grams
Additional Information
| | |
| --- | --- |
| Brand | Magic Eyes |
| Number of holes | 1 |
| Number of layers | 2 |
| Open/Closed | Closed |
| Reusable | Is reusable |
| Bone structure | No |
| Theme | Anime |
| Tunnel length | 135mm |
| Product weight | 500gram |
Best Magic Eyes Soft Onahole Review by Federik

This onahole it's absolutely one the best Magic Eyes product and the best soft type, it's soft, small, but amazingly tight, the feeling it's one of the best!
Not hard to clean, but it requires a bit of care because the entrance it's really tight, but that's why it's great.
The price seems high for the size, but it's absolutly worth it, must RE/BUY for soft type lovers, and tight type lovers! (Posted on 9/8/2022)

Nice but fragile Review by P

First toy and review.
It's incredibly soft and feels really good.
The only downside is that it's fragile and may break after a few uses.
The service and shipping was nice and fast (Posted on 8/28/2021)

<3 <3 Review by flector

Fantastic feeling Good weight and dimensions Well shaped, beautiful Easy to clean Good price (Posted on 8/28/2019)

Rather expensive if it breaks after seeing single digit use Review by Marc

This is my first toy and review, i'll start off by saying that the service and shipping was top notch.
The toy itself is incredibly soft and feels really good to handle.
During use it feels as amazing as you'd imagine. i have absolutely no complaints on the design.
Something that needs to be adressed though is the tearing issue. As others have pointed out already this thing is really soft, so soft in fact that it seems to break on slightest use.
So far the damage is largely cosmetic as the 1cm opening has turned into a 3cm axe wound. That is during careful use and more than generous use of lube.
Should it turn into larger, internal tearing i will be less impressed but so far it's holding up decently.
Cleaning is effortless. (Posted on 4/15/2019)

Great toy but quality is so-so Review by Liche

Softest toy I've ever had! It literally feels like melting when inside it. But it has downside, because of the softness the inner material rips easily -> loses tightness. But still, a great toy until it lasts. (Posted on 3/23/2019)

Good Review by Dolce

Pretty nice hole, feels good and relatively easy to clean, hoewever it seems quite fragile as it already has some tearing after one use. Also might be worth noting that packaging is amazing but bulky, still worth giving it a try tho! (Posted on 2/24/2019)

:D Review by jhon

This is a fantastic onahole,for a great price and easy to clean.
I recommend it. (Posted on 11/4/2018)

:D Review by Rahx

Good Toy very little but good :D (Posted on 7/18/2018)