calcPageSize())" />
calcPageSize())" class="absolute inset-0 object-contain object-center w-full m-auto max-h-screen-75" :class="{ 'cursor-pointer': !fullscreen }" width="700" height="700" :loading="active!==index ? 'lazy' : 'eager'" :src="fullscreen ? image.full : image.img" x-transition.opacity.duration.500ms x-show="active===index" />
TYO 360ml lubricant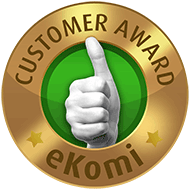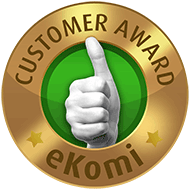 100% discreet
payment and shipping
Description /
TYO 360ml lubricant
Customer Reviews
It's a big ol bottle of lube
You only need a few drops for a nice session. The bottle is quiet big and easy to dose, even one handed. For my personal taste a bit too thick but i just mix it with a bit of extra water to get my desired consistency.
Best Lube you can get, for any use!
Simply the best, you cant go wrong with this one!
Probs will buy again.
Probs will buy again, feels great.
Quality
There is plenty in the bottle to go around and its quality stuff.
Best lube ever.
I am an anal enthusiast and my god this is the best lube I have used out of 10+ different ones I have tried. I used it for my onahole and it lasted so long and felt so good.
Great.
Enough lube for plenty of uses and it feels great. Sometimes it feels a little sticky but other than that it's really nice.
Really thick :)
Super product last really long.
Great
Totally Recommended
Must have
This one is a must have.

It's odorless, thick and sticky enough so that it doesn't flow out, but without killing sensations.

It lasts for ages, whenever I have to reapply it means I've been going for too long already.

The bottle is very convenient, it's super easy to apply lube where needed without making a mess of your toy and/or hands. Slight downside is that it can sometimes be hard to close the cap.

A single bottle lasted about 2 years with me, so I'm definitely getting another one.
Perfect
You need this .. =D
Good Lube
It's good lube i guess, since i only tried 3 lubes(with TYO) to start with. It do what they are markerting, long lasting, thick and easy to clean. Only downside is that the bottle design can be better.
Very good lube
It's very thick, lube a lot and doesn't dry up quickly. Much better feeling than the lubes I tested so far (mostly European ones)
Too thick
It's a good odorless lube that takes a long time to dry up, but it's just a bit too thick for my tastes.
Best lube out there
I used to experiment with some lubes in the past. That stopped when I discovered this one. I can't even remember exactly what else I used, because I just have no need for anything else.

It feels nice, reasonably thick (though not very), but most importantly: it never dries: it lasts forever, which is very important.
Great for Tight Toys
This is a good quality thick lube that makes penetration of tight holes easier to achieve compared to thinner lubes. And this without compromising sensation .
Another advantage is that it doesn't run so you don't get the usual sticky mess on the toy, your hands, bedsheets or floor.
Also there is no chemical odor to speak of.

What I did not like was the cap. It's not that easy to screw back on during play (sometimes necessary if you don't have a flat surface nearby to place the bottle upon). Trying to find the threading with one hand can potentially kill the moment; it would be better if it was attached to the bottle.

I also did not like that the cap is round. It means you can't stand the bottle on its head to get the last of the lube out.
I went through a bottle without noticing the indicator, and I still can't locate it! It was difficult to gauge how much lube was in the bottle until there was very little left. A semi-transparent label would rectify that issue.

Finally, I think it could have been a tad less expensive.

+ easier insertion in tight holes (or for bigger guys)
+ no mess
+ no unpleasant odor

- bottle is not user friendly
Thick but nice
The lube is on the thick side but it lasts long and the 360ml lasts about a good 3 months
Ça glisse!!!
Super rapport qualité prix pour un lubrifiant qui fait le boulot!
Worth the Money Spent
It does what it should, does not dry up quickly, and I do not have to use much for one session.
Some of the best lube on the market - Easy Clean and Pleasant non offensive fragrance
I have to say i was sceptical about buying this lube as in the past the other lube products ive purchased have been rather pungent with an offensive odour, but TYO is different its very a very discrete smell that doesn't bombard your senses, its highly effective and unlike some of the cheap lube that comes with Condoms and Onaholes its not overly claggy or in the one case with a burning sensation. Id recommend this Lube to anyone using an onahole or for frictionless enjoyable sex with your partner.
Very good choice
Review by
DeepthroatLover
i don't know much about the other lubricant but this one is very good :

- Thick
- Doesn't smell
- Bottle keeps the product clean unfortunally feels a bit hard to get the end of the bottle when there is not much left

10/10

Will be Reviewing the Onatsuyu and Mouth of truth lubricant when the pre-order arrives
It's lube
It's lube, you need it, so buy it.
Quite thick so I usually use it a bit sparingly whilst adding a bit of spit to dilute and spread it.
Bang for the buck, what else can I say
Great lube
There's not much to say about it. Easy to apply, feels great, the bottle lasts a huge amount of sessions. If it does dry up mid-use, then just add a bit of water and it's good as new.
Très bon produit
J'ai acheté ce lubrifiant pour la première fois en achetant le real body 3D maria.
En l'utilisant avec, j'ai trouvé le produit d'une incroyable qualité.
Le produit est très gélatineux par rapport à celui que j'utilisais précédemment, mais ne colle pas, ne sent pas et est très facile à nettoyer à l'eau.

Il ne sèche pas au bout de quelques minutes comme les autres, c'est vraiment au top. Je ne risque pas de changer.
Lasts long and very thick
This is honestly one of the longest lasting water-based lube that I have tried. An added bonus is how viscous the lube was and can be easily watered down slightly to produce a more slippery feeling. Smellwise, it is completely odorless and is overall a very good lube.
Good
It's better than the PePe lube I tried before and I like the sobre design, not a fan of extravagant looking lube bottles.
The price is pretty okay compared to what I was able to buy in stores.

A must buy. 100% recommend.
Best lube
Really the best lube i have ever tried. Lasts long, you don't need to keep adding it while using. Bottle lasted me about 3 months. overall the best lube in my opinion would recommend.
Blast of lubricant
Lubricant is great. Bang for your buck too!
Top tier lube
What can I say. The other reviewers are spot on, this is one of the best lubes around. My first bottle arrived broken but Motsutoys was kind enough to compensate. This lube lasts long and the thickness is spot on.
probably the best lube on the site and im not joking maybe one of the best lubes you can get
Amazing quality lasts long and no skin irritations so far if that changes in future i will review it again. Works better for me cause Onatsuyu im too sensitive and had allergic reactions to it.
Great Lube
What can I say, I had quite a few lubes before, some of them from tinier brands with mediocre to bad durability and even some favourites like the PePe one. However, among all of them, the Kyo isn´t only comparably cheap for its size but also able to compete with the best I´ve had so far, if not outperform them, simply by having a somewhat better feel to it, especially in longer sessions. So yeah, pretty great all in all :)
Simple, thick, perfect.
It has no smell, it leaves no stains, and it is thick enough to not flow away when it shouldn't.
Amazing and will last forever
Not only does it have a great consistency when using, but it also feels great and much better than the small lube packets you get. It lasts long overall through the session so you don't need to use a lot and will probably last a very long time since the bottle is big.
Very nice
This product is a very high quality one. It has a good thick consistency and is easily applicable.
Very good
I ordered this lube after running out of PePe, I wanted to try something else. And I must say I am not disappointed. It is very similar to PePe basic lube, the bottle is plain looking (That's a huge deal when living with some other people) and the lube itself is very efficient. It also doesn't smell anything and doesn't seem to contain any harmful ingredient.
After a few try, I feel like it dries a little slower than PePe basic lube does, while having a similar price on this website (PePe seems to be a little more expensive here)
I would definitely recommend this lube to anyone.
Great lube
The trade-off for a simple looking bottle is the quality of the lube itself. It has no noticeable odor and includes a lot of lube. The texture is really slimy and the feeling during usage is great because you feel your ona. Also it's great for playing fap hero, because it really takes long to dry out.

Tl;dr Slimy, long lasting lube and my fovourite
Not much to say
I havent tried enough lubes to give this one a fair evaluation, but it beats the standard lubes that comes with most masturbators for sure.
I bought one bottle and there is still more than half of it left.
No smell, super sticky visually, thick.
It gets easily pushen out with smaller masturbator.
Feels very good when heaten up with a usb warmer.
Really good
One of the best lubes around.
It is thick and doesn't dry out. Easy to "dose" how slippery you want the onahole to be.
Not very suitable for tight and small onaholes though, like the Elegance 002 or the Seventeen Bordeux. Use something like Gun Oil (lube) for those instead.
Must have
As someone who has tried Onatsuyu, Rends golden lotion and a few random G-project and Toys Heart lotions, there really is no competition when it comes down to quality in my opinion. This Kyo lotion is just a bit thicker than Onatsuyu, nicely slick and lasts ages longer than anything else I've tried. If you're not sure what to throw in your order, you can't go wrong with this one.
A new favorite
I have tried so many types of lube - everything from the disappointing offerings of local sex shops to some great Japan made products like Onatsuyu, Ubujiru, PePe, Golden Lotion etc.
But this... This is the one.

Other water based lubes dry out quickly and form a thin, sticky film. Adding a few drops of water often helps, but only temporarily plus the result seems diluted.
KYO keeps going for much longer, even under heat or friction. +30 min is no problem. When it finally starts to dry out it gets thicker but not stickier. And the trick of adding water? It instantly incorporates the added moisture but still feels concentrated, as if it just came from the bottle.

Don't let the simple design and short ingredient list fool you. This is a quality product with a rather unique formula. I've never seen a lube rely on water and sodium polyacrylate (which absorbs and retains water) to this extent. The end result is, perhaps surprisingly, a lubricant with a fantastic texture and feel that never gets in the way of the moment.

It might not smell like strawberries, have a funny name or feature some cute illustration on the bottle. But those are things that matter less than performance, which is where KYO excels. I think I've found a new favorite.