Goku Hida Virgin Octopus
When you combine "Japan" and "Weird sex things", tentacles are one of the first things that come to most people's mind. With the Goku-Hida Virgin Octopus G-Project has finally created an onahole that isn't just a silly gimmick: feel its tentacle-inspired tunnel grab onto you tightly, with the suction cups sliding over your shaft. The mascotte for this tentacular onahole is a cute redhead wearing a skimpy bikini, showing off her great body.
Onahole design
This outside of this onahole looks much like we're used to from G-Project: it has a rounded shape that is a little thinner in the middle so it fits in your hand perfectly. The front has a slit, looking like a stylized cameltoe pussy. A design like this not only makes it easy to slide in, it is also very durable: delicate little labia can get damaged or even ripped over time, ruining the onahole's look.
The Goku Hida Virgin Octopus weighs 300 grams, which is the sweet spot for a single-hand onahole. It is small and light enough that you can easily use it with one hand over longer sessions, but the walls are thick enough to push back against you with every thrust, providing a lifelike feeling.
Tentacle tunnel: an octopussy?
No, we're not talking about the 1983 James Bond film - this octopussy is built to give you a rather different kind of entertainment. As plain as the Goku Hida Virgin looks on the outside, so interesting is its inside.
The round entrance forms a seal around you to keep lube from leaking out, and after that the onahole's unique texture begins: eight tentacles run lengthwise through the tunnel, pushing smaller and larger suction cups against you. The cups are soft protrusions that massage you, but thanks to the little dimple in them they also grab onto you a little, giving little "kisses".
At the end of the tunnel is a larger bump, textured to look like a coiled-up tentacle. This squishy pleasure bump provides a little extra stimulation for your glans.
If you want to tailor the sensation to your preferences, be sure to select the right personal lubricant with it. A thin, runny lubricant will allow you to feel every detail of the tentacles and their suction cups, making the experience more intense. A thicker, more gel-like lube makes the sensation a little milder: perfect for long sessions or if you prefer a lower stimulation onahole.
Durable onahole for countless sessions
G-Project knows that their designs are so good that you will want to use their toys again and again, so they make sure to go for materials and designs which last.
Stretchy, bouncy material: the Goku Hida Virgin Octopus easily stretches to twice its lengths or more, then springs back into shape when you release it.
Single-layer design: while multi-layer designs allow for different feeling in different places, the different materials can come apart, causing severe damage. A single layer design is always more durable.
High-quality Japanese materials: the materials comply with the high safety standards in japan. They have been tested and are durable as well as completely safe for use in sex toys!
Simple design: the onahole design has no super-thin ridges or delicate labia. The solid design contains pretty much no areas that are easy to damage.
Japanese manufacturing: many toys come from China because it is cheaper, but G-Project prides itself on high-quality Japanese production.
Goku-Hida Virgin Octopus Summary
This pocket pussy has pretty much everything you could want in a compact onahole: a durable design, great material, and of course great stimulation. You don't have to be into tentacles to enjoy this G-Project onahole: it's not a cheap gimmick, it's a genuinely good addition to G-Project's line!
Onahole length: 13 cm
Onahole width: 6.5 cm
Tunnel length:
Onahole weight: 300 grams
Box size: 17.5x12x8 cm
Made by G-Project
Includes free lube sample and storage pouch.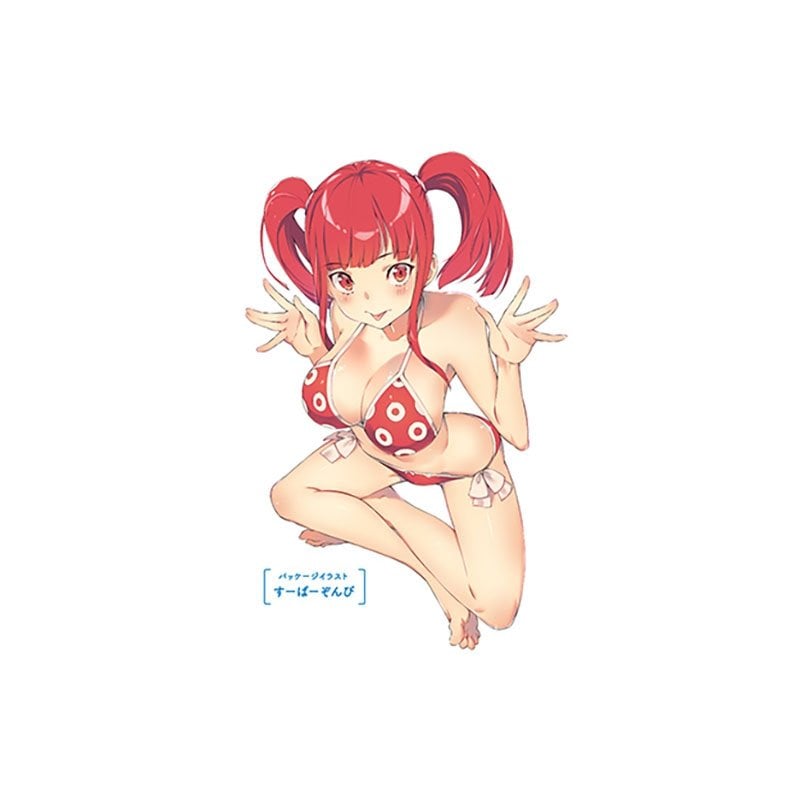 Additional Information
| | |
| --- | --- |
| Brand | G PROJECT |
| Number of holes | 1 |
| Number of layers | 1 |
| Open/Closed | Closed |
| Reusable | Is reusable |
| Bone structure | No |
| Theme | Anime |
| Tunnel length | 100mm |
| Product weight | 300gram |
Interesting experience.. Review by Federik

Overall it's good but also not the best, I was expecting a more stimulating onahole, with all the "octupus" stuff, but I couldn't feel them at all, maybe it's just me but not as good as I expected to be stimulation wise, but overall a good product.
Very easy to clean, the price it's a bit high, if the stimulation were as expected it would have been worth it, but on sale the price is on point. (Posted on 9/9/2022)