Lilith Spiral - Dots
Lilith Spiral Dots
Why settle for anything but the best, hand-made Japanese toys? Tomax has the best materials and quality control in the onahole industry. They concentrate on quality over quantity, and have a wide assortment which have proven their worth. It the Lilith Spiral Dots the right one for you? Read on to find out!
Erotic bubble bath texture
When you look at the inside of the Lilith Spiral Dots the first thing you'll see is that it's covered in a texture reminiscent of tiny bubbles. These bubbles might not look like much, but don't let looks deceive you: while you might not be able to feel the individual bumps the resulting texture feels very different from a smooth tunnel. The Lilith Spiral Dots feels like it clings to you a little, just like a real pussy that clamps down a little during sex, begging you to go deeper and deeper.
Of course that isn't all this Tomax masturbator has to offer. The shape of the tunnel itself is also a pleasant combination between realism and fantasy. Once you spread the labia and push through the narrow hole you'll feel it seal around you. The reason for this is twofold: it keeps lubricant from leaking out, but also allows the toy to form a vacuum, sucking you back inside every time you pull back. What follows is a slightly wider area, which is where you first feel the bubble texture wrap around you. Then, the tunnel narrows slightly and changes its shape: several thick folds envelop you from all sides, and as you go deeper they spiral around you. The very end of the tunnel straightens out again, creating a slightly less stimulating space for the sensitive head of your cock.
The outside of the Tomax Lilith Spiral Dots is similar to other Tomax onaholes: a long cylinder with a slightly thicker cap at the top which has the entrance. Of course the front also has a semi-realistic vagina on it. The labia have been simplified a little so they can withstand regular use. The onaholes in the Lilith series weigh about 340 grams each, lighter than the Tomax Venus and heavier than the Tomax Succubus. This puts them right in that sweet spot where they are heavy enough to have some meat to them, but not so big that they are unwieldy.
Extremely good material
One of the things that helped Tomax get its good name is the quality of their material. While almost all onahole manufacturers use the same type of material each has its own secret recipe. Tomax's material is widely recognized to be among the best.
First of all, the durability is much better than that of most onaholes. If you take proper care of your onahole it will last a long time without tears or damage. Secondly, Tomax onaholes don't suffer from oil coming to the surface. This oil can feel unpleasant and losing too much of it can also make your onaholes more susceptible to damage. Lastly, Tomax onaholes are virtually odor-free. Many onaholes have a typical smell, which is hard to describe. Some brands try to hide this smell with perfume. Tomax, however, barely has any smell at all thanks to the stability of the material.
Tomax can ensure the quality of their material and the production process because they have a small production facility where everything is made by hand by experienced professionals. This rigorous quality control ensures that any flawed onaholes or poorly mixed batches never make it to the customer.
How to use and clean your Tomax onahole
Tomax onaholes are very easy to use and clean. Before use, apply some water-based lubricant to the entrance and inside of your onahole. For the best experience, heat it up using an USB-warmer for a couple of minutes.
After use -I'm sure we don't need to tell you about that part- simply rinse your Tomax out under the tap. Use your fingers to stretch the onahole open and make sure everything gets washed out well. Squeeze or shake out as much of the water as you can and then use a clean cotton cloth or <> to dry the inside completely. Store your onahole in the original packaging or grab a <> made specifically for the purpose.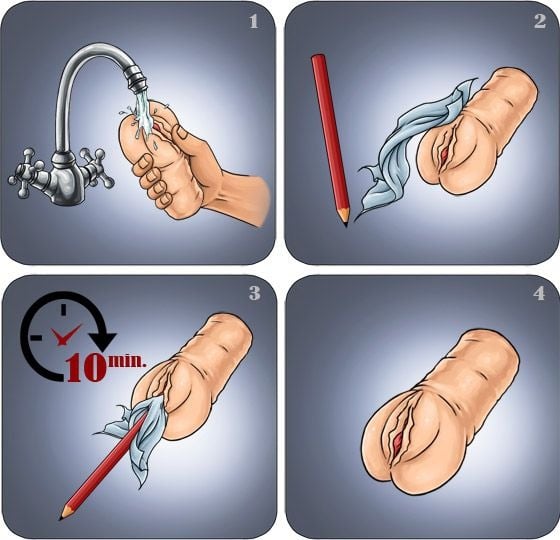 Tomax Lilith Spiral Dots specifications and measurements
Length: 15.2 cms Width: 7.1 cms at the front, 6.3 cms at the back Weight: 340 grams Manufactured by Tomax Produced in Japan
You may also be interested in the following product(s):