Nakadashi Orgasm Honoka Mihara Onahole
Nakadashi Orgasm Honoka Mihara Onahole
This beautiful onahole is based on the popular Japanese porn actress Honoka Mihara. If you haven't seen any of her work yet, you're missing out! This stunning Japanese woman has a slender frame with nice bouncy breasts and she's up for pretty much everything.
Perfect replica
If you enjoy realistic-looking onaholes: it doesn't get much realer than this! To make the entrance of this onahole a plaster cast was taken of Honoka Mihara's beautiful pussy. You can finally see every detail of her labia, even when it's blurred out in her videos.
Using this onahole while watching one of her videos is definitely a next-level experience, especially if you time your thrusts to be in sync with the action on screen!
N.P.G. is very experienced when it comes to working with A.V. actresses, and they have already produced many excellent onaholes based on real women. This means that the actresses are eager to work with them, because they know the product will be great!
If you want to add another layer of realism, consider using an onahole warmer to get the onahole to perfect body temperature before using it. It takes 5 to 10 minutes to heat it up, and it really adds to the experience.
Dual layer construction
The Nakadashi Orgasm Honoka Mihara is made out of soft yet resilient TPE, in two different layers. The outer layer is soft and skin-like, while the pink inner layer gives the perfect amount of stimulation. If you open up her labia you can see the inviting pink inside.
The tunnel
While the outside is a perfect replica, the inside is what we like to call "realism plus". The organic structure of bumps and ridges is similar to a real vagina, but adjusted to feel even better.
The Nakadashi Orgasm Honoka Mihara starts with a narrow but stretchy entrance. This forms a seal around you to make sure the lubricant doesn't leak out right away. After this the onahole widens slightly, only to tighten again to a form a "gate" to push through. This narrowing and widening repeats several times, the subtle suction cup structure adding even more to the already great sensations.
Extra lube sample
This onahole by N.P.G. comes with a free lube sample that's a little different that usual. This lube is made specifically to look like cum, so it it a little whiter and stringier than usual. If you like creampies, you might enjoy this!
Cleaning
Of course you'll get the most out of your onahole if you take good care of her. To clean the tunnel, rinse it out under the tap after use until it's clean. Squeeze out as much water as you can, and push an absorbent cloth inside to absorb the last bits of moisture. You may want to dust the onahole with some cornstarch, talcum powder, or special maintenance powder to keep it in optimal condition!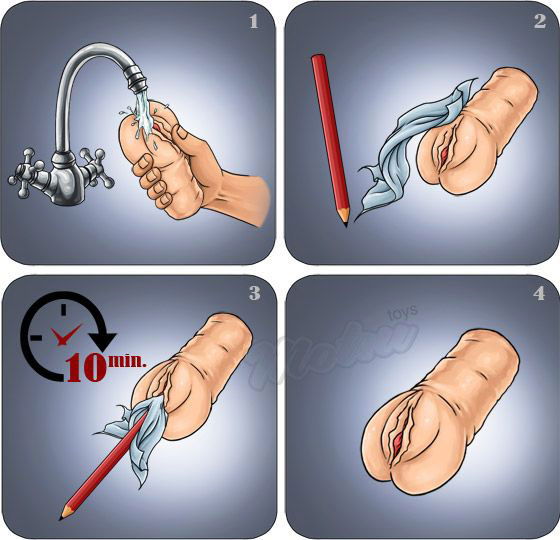 The Nakadashi Orgasm Honoka Mihara Onahole may be quite a mouthful to pronounce, but the onahole itself is easy to get a lot of pleasure from! The realistic outside combined with the well-designed tunnel make this a great onahole, and having videos to match is a great bonus.
Properties
Total length: 16.5 cm
Total width: 9 cm
Weight: 610 grams
Material: TPE
Made in Japan by N.P.G.
good Review by Kimi

I really like the "ring" part inside her... the product is not as intense but good for long play (Posted on 6/30/2020)
You may also be interested in the following product(s):