calcPageSize())" />
calcPageSize())" class="absolute inset-0 object-contain object-center w-full m-auto max-h-screen-75" :class="{ 'cursor-pointer': !fullscreen }" width="700" height="700" :loading="active!==index ? 'lazy' : 'eager'" :src="fullscreen ? image.full : image.img" x-transition.opacity.duration.500ms x-show="active===index" />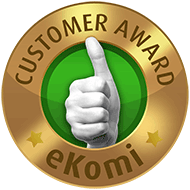 Availability: Out of stock
100% discreet
payment and shipping
Description /
Onatsuyu 370ml Pussy Juicy Lotion
Customer Reviews
produit
j'adore la texture
c est un bon produit
Probably best lube out there.
best lube you'll get for toys, last longs, odourless and miles better than what you can get at a supermarket
GOOD
Well deserved 5 stars! Honestly the best lube I have ever used, granted I've only used like 3. Consistency is amazing, although it's kinda tricky to get it out at first. It lasts for YEARS cause you need so little of it to have fun. I think the only way to make it better is to make it give it a yummy fragrance and make it taste good :D. It's honestly just great. 20€ for 370ml amazing PUSSY JUICE!
Best Lubricant.
What are you doing here in the review section? You should trust the reviews on this one, just buy it, it goes well with onahips of all kinds of materials, onaholes of all kinds of size and material, for oppai play, hell it's great ever for sex <_<
It's the best product you could buy, it goes well with everything, it doesn't dry easily and it's really easy to clean.
Totally a must buy on every order!
Best on the market
If the large number of positive reviews isn't any indicator, this truly is the best lube for your onaholes. You don't need to use a lot of it to get that perfect feeling, it's perfect in every way.
Fantastic
There is a reason i keep importing it from abroad. Best lube i used. Long lasting, odorless, doesn't get sticky, good price.
Its OK
The Lube Feels okay and doesn't smell.

Premium lube
La meilleure qualité de lubrifiant essayé pour le moment...
Impossible de s'en passer une fois testé !
Amazing Lotion
Feeling wise, the lotion is amazing, middle of the pack for durability tho.
The right lotion for the right job
I tried using regular lube (the one you can get at any super market) at the beginning. However, once I got this Onatsuyu lotion, I realized the error in my ways. This one made everything more enjoyable. It feels great and won't leave you with a weird feeling once you are done. It doesn't dry quick and will last you many, many uses.
International Reviews
Sehr gut und realistisch
Kann man nur empfehlen.
Can only be recommended.
Gutes Gleitgel
Wenn ich mit diesem Gleitgel auch meine erste Erfahrung gemacht, waren diese fast nur positiv. Mein einziger Kritikpunkt ( Der allerdings auch ein Verkaufsargument ist) ist die das schnelle "trocken" werden, weswegen es sich weniger für die Benutzung außerhalb des Spielzeugs eignet. Dies lässt sich jedoch abmildern, indem ein kleines wenig Wasser dazu genommen wird.
When I had my first experience with this lubricant, it was almost entirely positive. My only criticism (which is also a selling point) is that it dries quickly, which makes it less suitable for use outside of toys. However, this can be alleviated by adding a little water.
Einfach Super!
Ein sehr gutes, angenehmes Gleitgel. Werd ich weiterhin benutzen!
A very good, pleasant lubricant. I will continue to use it!
Suuuuper
Onatsuyu 370ml Pussy Juicy Lotion ist absolut das beste Gleitgel was ich ausprobiert hatte. Sehr gefühlsecht. Schön glitschig sehr real. Note 1A.
Onatsuyu 370ml Pussy Juicy Lotion is absolutely the best lubricant I have tried. Very emotional. Nice and slippery, very real. Grade 1A.
????
Sticky runny, slippery soooo slippery and water soluble. Doesn't smell and cleans off in the shower easily.
Sticky runny, slippery soooo slippery and water soluble. Doesn't smell and cleans off in the shower easily.
Great
I was a little hesitant at first, but it's actually great. I would have been mad to miss out on it.
I was a little hesitant at first, but it's actually great. I would have been mad to miss out on it.
Hands down the best lube in the world.
Sticky runny, slippery soooo slippery and water soluble. Doesn't smell and cleans off in the shower easily.
Sticky runny, slippery soooo slippery and water soluble. Doesn't smell and cleans off in the shower easily.
Wat de andere zeiden.
Wel, ik kan het enkel maar beamen, prachtig topspul!!
Laat het aan de Japaners om een perfecte kopie van kutsap te maken. ;)
Plakt niet, is niet te dik... loopt wel weg als je zoals iemand anders zei, te ruw bezig bent, en is ook te zien welk materiaal.
De prijs meer dan waard!!


Well, I can only agree, beautiful top stuff!! Leave it to the Japanese to make a perfect copy of pussy juice. ;) Doesn't stick, isn't too thick... it does run away if, as someone else said, you're too rough, and it can also be seen which material. Well worth the price!!
Wirklich tolles Gleitgel
Grüße

Dieses Gleitgel ist wirklich sehr toll. Es besitzt eine gute angenehme Viskosität. Im gegensatz zu einigen deutschen Marken.
Anders als "Moisty+" von ToysHeart, bleibt es auch über eine längere Zeit schön feucht und glitschig. Man kann also sehr lange spaß haben.

Die Dosier Öffnung ist auf jeden Fall sehr gut durchdacht und hilfreich.

Man macht damit auf keinen Fall etwas falsch.

MfG
Greetings This lubricant is really great. It has a good, pleasant viscosity. Unlike some German brands. Unlike "Moisty+" from ToysHeart, it stays nice and moist and slippery even over a longer period of time. So you can have fun for a very long time. The dosing opening is definitely very well thought out and helpful. There's no way you're doing anything wrong with this. Kind regards
Eines meiner lieblings Gleitgele
Dieses Gleitgel ist etwas dünnflüssiger als normale Gels und ist enorm glitschig / gleitfähig. Dadurch spührt man auch die feinen Noppen, Rillen und Saugnäpfe von Onaholes / TPE-Sili-Dolls (persönlicher Sexdollfanatiker). Die Japaner wissen wie man gutes Gleitgel herstellt und wie es das Gefühl verändert, kein Vergleich zu den billigen deutschen wie Aqua Glide, Flutschi und co. Man kann sagen es ist die selbe / legale Version von "Ubujiru Virgin Lotion", die es nur in Japan gibt und wo man wegen des Aufdrucks Zollprobleme bekommen kann (persönliche Erfahrung). Gleiche geringe Viskosität und selbes schönes Feeling. Supi das ich das jetzt nicht mehr importieren muss und eins hier gefunden habe das wirklich GENAU so ist wie das Alte.
This lubricant is slightly thinner than normal gels and is extremely slippery/slidable. This means you can also feel the fine nubs, grooves and suction cups of onaholes / TPE silicone dolls (personal sex doll fanatic). The Japanese know how to make good lubricant and how it changes the feeling, no comparison to the cheap German ones like Aqua Glide, Flutschi and co. You can say it is the same / legal version of "Ubujiru Virgin Lotion", which is only available in Japan and where you can get customs problems because of the printing (personal experience). Same low viscosity and same nice feeling. Great that I no longer have to import it and found one here that is EXACTLY like the old one.
Aus gutem Grund ein Klassiker.
Dieses Gleitmittel ist für mich der Standard, an dem andere gemessen werden. Es ist samtig und relativ viskos, ohne innere Texturen zu überdecken, und bleibt sehr lange feucht (gut 20–30 min). Verglichen mit Moisty+, das man mit ToysHeart-Spielzeugen immer mitbekommt, oder mit Tomax' genialer Insomnia-Lotion ist Onatsuyu deutlich viskoser, aber es dämpft innere Strukturen weit weniger als beispielsweise Meiki von Magic Eyes.

Das Gleitmittel hat einen (für mich angenehmen,) sehr leichten fruchtig-chemischen Geruch, ist farblos, hinterlässt keine Flecken und ist leicht abzuwaschen. Zieht etwas Fäden, aber läuft dank hoher Oberflächenspannung kaum aus dem Spielzeug heraus.

Die Flasche hat eine sinnvolle Dosieröffnung, leider mit Drehverschluss, also nicht einhändig zu bedienen. Mir wäre eine dezente Verpackung lieber, aber jedem das Seine. Für ein wasserbasiertes Gleitmittel geht es kaum besser.
For me, this lubricant is the standard by which others are measured. It is velvety and relatively viscous, without covering any internal textures, and stays moist for a very long time (a good 20-30 minutes). Compared to Moisty+, which you always get with ToysHeart toys, or Tomax's brilliant Insomnia lotion, Onatsuyu is significantly more viscous, but it dampens internal structures far less than, for example, Meiki from Magic Eyes. The lubricant has a very light fruity-chemical smell (which I find pleasant), is colorless, leaves no stains and is easy to wash off. Pulls a bit of strings, but hardly runs out of the toy thanks to the high surface tension. The bottle has a useful dosing opening, unfortunately with a screw cap, so it cannot be used with one hand. I would prefer subtle packaging, but to each their own. For a water-based lubricant, it doesn't get much better than this.
Excellent lubrifiant
Efficace en duo ou en solo malgré une légère odeur
Effective as a duo or solo despite a slight odor
Gewoon De Beste
Heeft een heerlijk en zacht gevoel. Het is waterig genoeg zodat je nog het textuur van je fleshlight kan voelen en slijmerig genoeg om zichzelf samen te houden. Gaat ook redelijk lang mee tijdens het gebruik. Ik heb al minder dan twee maanden gebruikt en het ziet eruit dat ik door het hele jaar kan gebruiken zonder dat het opgraakt.

Heerlijk geveol en zeer kost-effectief! 10/10!
Has a wonderful and soft feeling. It's watery enough that you can still feel the texture of your fleshlight and slimy enough to hold itself together. Also lasts quite a long time during use. I've already used it for less than two months and it looks like I can use it all year round without running out. Wonderful feeling and very cost-effective! 10/10!
Top spul
Intussen heb ik nu al 2 van deze flesjes versleten, en is in vergelijking met andere merken die ik heb geprobeerd tot nu toe het beste wat ik heb gebruikt.
I have now used 2 of these bottles, and compared to other brands I have tried, they are the best I have used so far.
Exceptional!
Newcomer on the onahole stuff, I followed and trusted reviews of this lub and for it's really great ! Good and little smell, easy to clean, easy to use, it's a 5 stars for me !
Newcomer on the onahole stuff, I followed and trusted reviews of this lub and for it's really great ! Good and little smell, easy to clean, easy to use, it's a 5 stars for me !
good !
great lube for vagina like toys !!
great lube for vagina like toys !!
Realistisch
Heerlijk glijmiddel die zeer dicht bij de realiteit komt. Laat je onahole aanvoelen net als een echte strakke natte vagina. Enige nadeel is dat het goedje zeer glibberig is en niet zo plakkerig als andere glijmiddelen, waardoor het bij een ruwe partij snel uit de onahole komt lopen.
Wonderful lubricant that comes very close to reality. Make your onahole feel just like a real tight wet vagina. The only disadvantage is that the stuff is very slippery and not as sticky as other lubricants, so it quickly runs out of the onahole during a rough session.
Beste Lotion
Deze op waterbasis gebaseerde glijmiddel is het beste voor gebruik bij grote onaholes en heupen. Geurloos en dik, geeft veel waar voor je geld. Het blijft lekker lang zitten, waardoor je minder nodig hebt vergeleken met andere glijmiddel. Houd je liever van dunner glijmiddel, waardoor je meer sensatie ervaart, dan hoef je maar enkele druppels water toe te voegen. Het word toch dunner naarmate je sessie vordert.
En voor degene die van meer kinky play houden, het glijmiddel is volledig eetbaar ;3

Enig nadelen die ik heb ervaren is dat het tuitje best kort is (waardoor je toch je vingers weer moet vuil maken) en dat het geen aantrekkelijke geur heeft.

Zeker een aanrader.
This water-based lubricant is best for use on large onaholes and hips. Odorless and thick, great value for money. It lasts a nice long time, so you need less compared to other lubricants. If you prefer a thinner lubricant that gives you more sensation, you only need to add a few drops of water. It does get thinner as your session progresses. And for those who like more kinky play, the lubricant is completely edible ;3 The only disadvantages I have experienced are that the spout is quite short (so you have to get your fingers dirty again) and that it does not have an attractive scent. Highly recommended.
Onatsuyu glijmiddel
Ik vind het best wel een goed glijmiddel.En het plak niet en is ook weer niet te dun.En service is natuurlijk ook goed,krijg alles netje,s geleverd.
I think it is quite a good lubricant. And it is not sticky and is not too thin. And of course the service is also good, everything is delivered neatly.
best lubricant on the market
Everything from the texture to the design of the bottle and the Dispenser is awesome

The texture and viscosity are miles above any other lubricant that I have tried.