Puni Ana Kahanshin DX Lower Body
The Puni Ana Kahanshin is a poseable, detailed replica of a woman's lower body from her waist down. There are countless ways to enjoy this beautiful design and its two stimulating tunnels!
Long legs to wrap around you: a half sex doll
A complete real doll can be fun, but it has its downsides: they're very heavy, good ones are prohibitively expensive and the blank staring face doesn't do it for everyone. That's why there are many sex toys for men that imitate only part of a woman's body: how about an onahip, a sex doll torso or a tit sex toy? With this new Puni Ana Kahanshin EXE adds a new option to the list: a woman's body from the hips down to the toes. Who is this for?
You love feeling slender legs wrapped around you
You love stockings, suspenders and/or skirts
You love feet
You love hips or ass, but hate the stumps most onahips and torsos have for legs
You love beautiful legs
The Puni Ana DX Kahanshin is 80 centimeters tall when standing upright, which makes it 1:1 scale for a short, petite woman. With a waist circumference of 47 cm and a hip circumference of 75 cm Puni Ana has a beautiful hourglass figure, and this curve feels great to grab onto as you play with this toy.
Tight and lifelike pussy
Puni Ana's pussy looks inviting as always: the labia have just enough detail to get your imagination going, and the soft material feels just like skin. When you apply some lubricant and push in you'll feel a long series of organic textures envelop you: ribbed bumps, fleshy folds and small curves blend together into a pleasant blur. The stretchy material allows the well-defined textures to stretch and squish a little as you thrust in and out, creating a lot of great stimulation. The tunnel's final chamber is smooth except for a little pleasure bump that provides targeted stimulation to the sensitive top of your cock.
Because the tunnel is asymmetrical the sensation is subtly different depending on the position you're using the Puni Ana Kahanshin in.
Quadruple gate asshole
We often see that the anal tunnel gets less attention than the pussy when it comes to onahole designs, but that is definitely not true here. Puni Ana's Anal tunnel has a dual-layer structure with a pink material wrapping around it. Thanks to this material it isn't just the different designs that make the tunnels different, but also the feeling of the material itself.
The Four Gates of the Kahanshin:
Five-sided folds: the first gate has five long ridges, each covered in small ribs. These stimulating protrusions feel great everywhere, whether you're pushing through them with the tip or they're wrapping around the base of your cock once you're balls-deep.
Triple-folded vacuum: the next gate is tighter, and its triangular folds spiral around you tightly. Because they have a good seal against your skin this section helps form a vacuum that pulls you back in with every thrust.
Infinite bumps: the inside of the third gate is filled with countless little nubs which provide a gently stimulating massage.
Tight wrap: the final gate looks simple but is incredibly effective. The smooth material allows you to slide in easily, but once you're through you'll feel the gate clamp down on the sensitive ridge just under your glans, while your glans itself gets hugged by the smooth walls of the final chamber.
The sensation of pushing through these gates is absolutely phenomenal, whether you do it slowly or quickly.
A squishy butt and flexible legs: Puni Ana's Anatomy
EXE put some extra effort into making this sex toy not just look great but also feel great. In addition to the high-quality skin material they also added "butt implants" of a softer material to the buttcheeks. This material makes them feel like the butt of a young, toned woman: firm enough to stay round and perky, but soft enough to feel great when you squeeze or slap it.
Of course legs this long need some structural support. The Puni Ana Kahanshin has a lightweight built-in skeleton with joints at the hips, knees and ankles that allow you to put her in a variety of poses. Kneeling, doggy style, or with her legs wrapped securely around you, it's all possible!
Easy cleanup
Cleaning big sex toys for men can be a bit of a hassle. In order to make this as easy as possible the Puni Ana Kahanshin has a tunnel design that runs all the way through the toy which allows water to flow in on one side and out the other, taking lube and other fluids with it. The easiest way to do this is with a showerhead or a douche.
Be sure to check out our pocket pussy cleaning page for tips on how to keep your sex toys in perfect shape, as well as products that make the whole process quicker, easier and more effective.
Perfect sex toy for dress-up
Thanks to the realistic size the Puni Ana Kahanshin can be dressed up however you like. You can go for the classical school girl outfit, but also for lacy lingerie with stockings, or a cosplay of your favourite character. In most cases Puni Ana will need a size Small or Extra Small. We recommend storing this toy naked in order to prevent clothing from leaving stains or creating small dents in the soft skin.
If you need inspiration, check out the packaging: it has a bunch of photos showing off different outfits and poses!
Puni Ana Kahanshin DX: a summary
The Kahanshin is a completely new type of toy, and EXE executed it brilliantly. It is a very versatile toy, not just thanks to its two very different tunnels but also the poseability and the option to dress her up. The materials look and feel great, the design is detailed and lifelike, and the tunnels are sure to give you many hours of fun. All in all, we think this is a great toy for someone who wants a little more than just a hole to fuck!
Length: 80 cm
Waist circumference: 47 cm
Hip circumference: 75 cm
Weight: 12 kg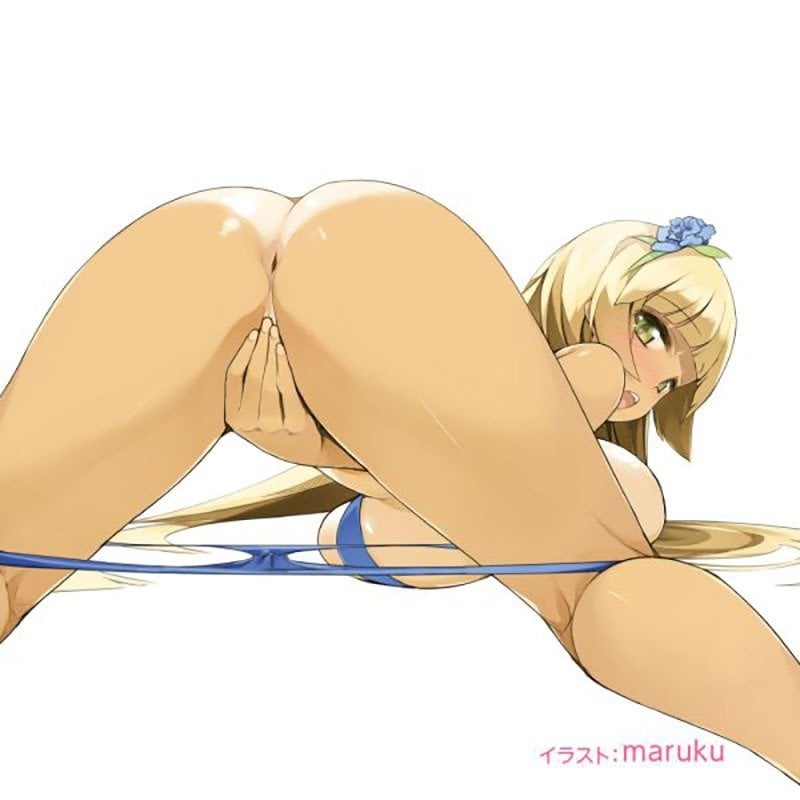 Additional Information
| | |
| --- | --- |
| Brand | EXE |
| Number of holes | 2 |
| Number of layers | 2 |
| Open/Closed | Open |
| Reusable | Is reusable |
| Bone structure | With bone structure |
| Theme | Anime |
| Tunnel length | 0mm |
| Product weight | 12000gram |
Good Review by Toshinou

Very nice product, nice material and easy to clean. Perfect for any leg enthusiasts. (Posted on 5/30/2021)

Nice Review by Johnny

Nice. I love eet. (Posted on 3/9/2021)