Puni Virgin 1000
Puni Virgin 1000
After the success of the Puni Virgin 1000 Fuwatoro, an onahole which is soft, bouncy and can best be compared to marshmallows, G-Project decided to re-release this popular onahole in a firmer material.
Packaging
The Puni Virgin 1000 comes in a luxurious sturdy box, made out of tougher material than most other boxes. The outside features art of a cute girl in a school girl uniform, shyly lifting up her skirt for you. You can see the outline of her ass and pussy through the white panties she is wearing. Who could resist that?
Realistic… But better!
The onahole itself is fairly heavy for a hand masturbator, 1000 grams. It is firmer than the Fuwatoro edition but it definitely still has a lot of squish and stretch to it. While you should never call a girl heavy, it definitely applies to this onahole: with a nice round ass, a slight belly and those puffy, round labia we can definitely call the Puni Virgin 1000 chubby.
G-project excels at making tunnels with organic structures based on real female anatomy but with a couple of upgrades. The large outer labia will keep the lube in and re-lubricate you with every stroke. This tunnel has five distinct pleasure zones. When you push into the tunnel the first zone you encounter is a tunnel lined with row upon row of nubs, which tightens as you slide in. After this the tunnel tightens briefly again, and then turns into an organic structure of folds. These folds glide over you from every direction and push you around, creating a wavy path. The tunnel structure then opens up a little and leads you to the entrance of the uterus. If you push through here the tighter area will wrap around the top of your cock, stimulating your frenulum. The inside of the uterus is smooth but tight and has a slight curve to it to give gentle stimulation to the sensitive head of your cock.
Material
If you compare the Puni Virgin 1000 to the Fuwatoro the real difference is only in the material. The structure of the tunnel is identical, and while the colour on the packaging and material are slightly different that won't affect your experience. Where the Fuwatoro is soft, bouncy and almost jelly-like, this regular edition is a little firmer. It is not so firm that it will overstimulate you, but it's definitely a lot more stimulation!
Cleaning
Of course, if you want your onahole to last a long time you need to take good care of her. Use only water-based lube with this toy. After use, rinse the tunnel out thoroughly under the tap, then squeeze out as much water as possible. Insert a clean absorbent cloth or microfiber towel inside to absorb the last bits of moisture and you're done! If the TPE material starts feeling a little sticky, simply dust it with some baby powder and it will feel as good as new.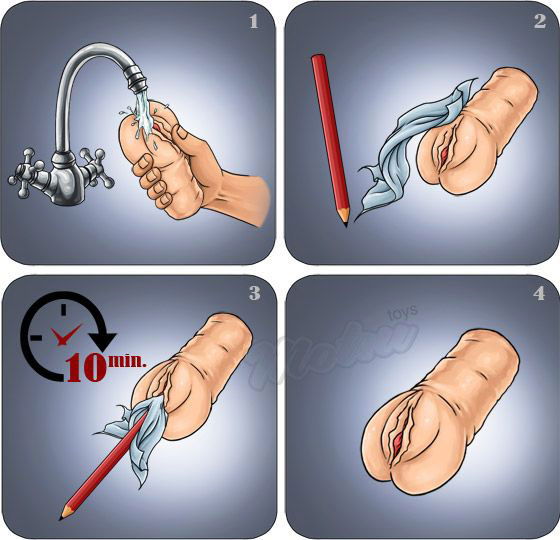 Whether you already tried the Puni Virgin 1000 Fuwatoro and found it too soft, or are just looking for a great onahole with a stimulating tunnel and enticing shape, you are sure to enjoy this excellent onahole by G-project!
Properties
Total length: 15 cms
Total width: 13 cms
Total height: 10 cms
Tunnel length: 11.5 cmx
Total weight: 1000 grams
Material: TPE
Made in Japan by G-Project
Additional Information
| | |
| --- | --- |
| Brand | G PROJECT |
| Number of holes | 1 |
| Number of layers | 1 |
| Open/Closed | Closed |
| Reusable | Is reusable |
| Bone structure | No |
| Theme | Anime |
| Tunnel length | 125mm |
| Product weight | 1000gram |
very good model Review by Anon

i purchased the puni virgin on a whim and i have never had any regret.
i use it once in a while and it keeps being a magical experience every time.
100% recommended (Posted on 10/12/2019)

As good as expected, recommend for those looking for medium-high stimulation, normal softness onahole Review by Cheuk Nam Ryan

Pros :
+ Perfect experience (rich texture with 1 kg "meat"), clearly feel the sense of collision when using
+ Not too hard nor soft. Just suitable for placing it on a table or bed when using
+ No smell
+ little oil exude
+ Nice and Pretty shape
+ Nice and tight inner design
+ Maybe Too much stimulation for a beginner =). Fine for a pro

Cons
- Expensive
- Can not turn inside out for cleaning.( Actually not recommend doing this for all mastubators)
- One layer design ( a plus for durability but a minus for interior design)

Overall : 8.5 / 10 (Pretty Damn Good but -0.5 for price, -1 for non-ground-breaking design) (Posted on 11/8/2018)