Succubus Bumpy Road
Succubus 2.0 Bumpy Road
Does size matter? Not if you ask Tomax! They have onaholes in several different sizes, and each size receives the same level of attention when it comes to design and material. The Succubus is part of the smallest series, weighing in at 270 grams, but don't think the Bumpy Road isn't a good option: it's still more than capable of delivering both stimulation and suction.
Perfection in simplicity
This onahole is named after the succubi, demonic entities that take the shape of a woman and come to earth to seduce mortal men with their stunning bodies. Because they're not strictly speaking humans, Tomax took some creative liberty with the inner design of this pussy.
Tomax proves once again that onaholes don't need to be complicated to feel good. The Succubus Bumpy Road is lined from start to end with big round nubs which are spaced closely together. These provide a bunch of gentle pressure points which combine in a massage that's stimulating but doesn't easily become overstimulating. Using your hand you can squeeze it a little to get extra pressure exactly where you want it.
Vacuum effect for extra suction
Is the feeling of the Succubus massaging you from all sides at once good, but do you want a little more? No problem! You can take your experience to the next level by adding some suction. Because the onahole is closed on the back and has a relatively wide tunnel it can generate more suction than you'd expect from a toy this side. If you squeeze out some air before you enter, the tunnel will try to spring back to its original shape, and in doing so will create a mild vacuum, sucking you all the way in.
Durable onahole with excellent material
One of the things that makes Tomax stand out compared to other onahole manufacturers is the quality of their material. Made according to a secret recipe, their onaholes secrete little to no oil and smell almost completely neutral. This shows the stability of the material.
Other than making the onaholes pleasant to use, the special material also makes them very durable. Tomax onaholes are much less likely to develop tears or other damage , and if you treat this toy properly it will last you much longer than most other onaholes.
Using and cleaning your Tomax Succubus
To prepare your onahole for use apply a little lubricant to the entrance and inside of your Succubus. Use a water-based lubricant, since silicon or oil based lubricants can damage the material over time. To make it even better, use a USB warmer to heat the masturbator and the lubricant up to 36C and make it feel even more like the real deal.
After use, clean the onahole well. Thanks to the Succubus' compact size and uncomplicated design this onahole is among the easiest to clean you'll ever find. Rinse it out in the sink by running plenty of water through it, using your fingers to make sure it gets everywhere. Then, shake out as much water as you can and dry the last drops using a drying stick or absorbent cloth. While you can turn it inside out to make cleaning and drying easier, this can cause tears around the entrance of your onahole - try it at your own risk.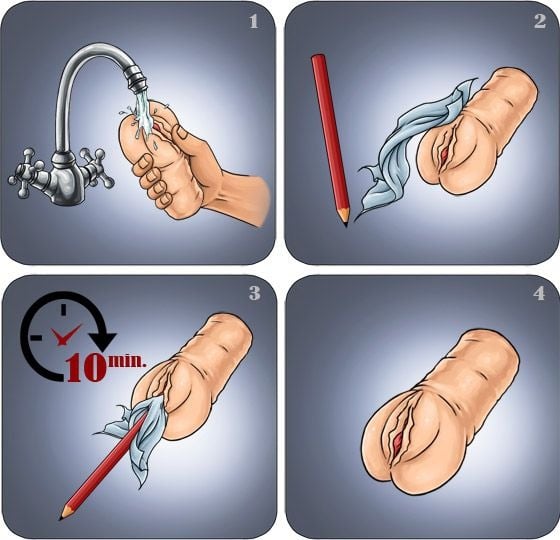 When clean, store your onahole away from heat and UV light, for example in a breathable Toy Sack or in the original packaging.
In short
Don't be deceived by the Succubus' diminutive size and fairly plain looks: this compact onahole knows exactly how to pleasure you. The excellent material doesn't only make it feel great, it also makes it last a long time.
Tomax Succubus 2.0 Bumpy Road Specs
Length: 15 cms Height: 6 cms Weight: 260 grams Manufactured by Tomax Produced in Japan
Additional Information
| | |
| --- | --- |
| Brand | TOMAX |
| Number of holes | 1 |
| Number of layers | 1 |
| Open/Closed | Closed |
| Reusable | Is reusable |
| Bone structure | No |
| Theme | Neutral |
| Tunnel length | 130mm |
| Product weight | 270gram |