calcPageSize())" />
calcPageSize())" class="absolute inset-0 object-contain object-center w-full m-auto max-h-screen-75" :class="{ 'cursor-pointer': !fullscreen }" width="700" height="700" :loading="active!==index ? 'lazy' : 'eager'" :src="fullscreen ? image.full : image.img" x-transition.opacity.duration.500ms x-show="active===index" />
Virgin Age Admission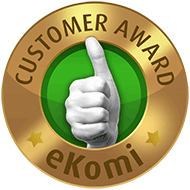 Availability: Out of stock
100% discreet
payment and shipping
Description /
Virgin Age Admission
Customer Reviews
It's a wholesome experience
The sensation is AWESOME. Easy to clean. Although I have to mention I'm not using it the regular way. I have a life-sized teddy bear, I cut out it's "private area" and also have a smaller teddy bear, also cut out it's privates and removed some of the stuffing and put my Virgin Age Admission in there. Put the smaller teddy in to the bigger one and then you have another level experience. It feels like you are with a girl. You can consider it weird, but trust me, you won't regret it if you try it.
Intense
It's really tight and it lasted longer than other similar sized holes. And it only started showing some damage after I stretched it out for several long sessions in a row. If better handled, it would last even longer.
Good enough
Small and handy, its unique on its own.
Amazing
Incredibly soft material and great tightness
Amazing
Stimulation and tightness feels amazing and easy to clean because the small size and simple tunnel. However could be a little too small and too simple for some, I think I might prefer the Graduation edition but unfortunately that seems to be unavailable now.
Good but not great
an extremely tight sensation but i feel most of the pleasure is in the initial experience. Not made for long sessions but passable if needed.
Too little stimulations for my taste
I think overall it is a good product, the build quality in particular but I feel almost nothing using it.
It is tight and I like them pussies tight but it doesn't offer anything else than tightness.
It might just be that I have the chinchin type that's the least compatible for it so I'm just unlucky I guess :(
Too much stimulation
From the pictures, it is clear that this onahole is made to be one of the tighest on the market and it achieves that perfectly. However, in reality, the size isn't as restrictive as it appears to be due to the amazingly spongy material that gives way and rubs all the spots. However, the end of the tunnel remains intense to the glans to the point of being slightly uncomfortable. Overall though, I highly recommend this.
Tight and entry level
Pretty good to start off with. It's made for smaller sized dicks, so do consider this
Very good
Tight but very intense would recommend!
Good and long lasting
This Onahole is very tight and gives a good stimulation. And it is nearly undestroable. This was my first onahole and altough I used it the very often it Looks like I never used it. It's not as tight as it was before but still feels very good.
Tight and good for those who have experience
This product is tight and when entering it pushes you out and thus the vacuum is nice.
I use a watered down Peepe lube for this and I liked it, think it is better to use thinner than thicker.
Easy to clean, just turn it inside-out, put some soap and dry with a towel.
Really tight and amazing feel
This was my first onahole and was amazing. It was really tight and felt incredible with the ribbing especially with the air suction, although the length is short its what makes it good as the tunnel gets smaller and smaller adding to the sensation. It is durable with it being a single layered hole but the material use is firmer compared to other single layer holes. Highly recommended.
Hard to get in.
This product is quite firm and choky. Entrance is really tight and hard to get in, especially if you are using lube. Stimulation is good.

I do recommend this!
One of if not my favourite onahole
At first its tight but feels really good with the ridges and design of it and its even better after a few uses to once its accustomed to yourself. The weight is nice from the material as its single layered and adds more feel to it along with the loli design which makes the experience be better along with the suction which makes it feel nice. The downside is the length as its short but there's the graduation version (which is longer), its a bit more pricey than other onaholes but the quality and experience is worth it as I find myself using it every time along with others to get different sensations.
TIGHT!
This ona fits loli image for sure it is very tight and stimulating tip of your member. Also since this ona is small and tight it gives kind of unique feeling your member gets pushed out every time. Last thing to mention no smell like other onas usually have and cleaning this ona is very easy not tried turn it inside out(never doing that for onas) but I find it very easy to clean anyway.
Remember to lube your tube
Extremely tight even for average sizes men.
Sensation wise is 5/5, but it's mostly in the opening. The end of the onahole tunnel is too tight for any sensation.
In terms of value it's also 5/5, but it tends to wear out after a few uses due to the tightness. I've had it for a few months and it's starting to tear, but it's still usable and maintains sensation.

A small tip regarding lube. Use a water based lube that doesn't smear or leak easily. I personally use Nexus Slide for this, as it's more dense and doesn't leak out the opening.

All in all. Great onahole for anyone 5/5
Very narrow
It's very tight from the start and gets very narrow near the end. Can't really make good use of it because you can't touch the end and you can't put your member all the way in. It fits with the loli idea, but it doesn't work well of stimulation for your entire member. However, it is VERY intense on the glans, to the point you may hurt yourself if you're in for the long run. Good for blowing a quick load though.

+ Tight
+ VERY intense on the glans
+ Represents loli pussy
+ Good for short rounds
- Bit expensive for how small it is
- Hard to use well for stimulation for your entire member
- You may hurt yourself if you use it for too long

AMAZING! Tight stimulation, unbelivable immersion.
Perfect if you like the feeling of your best piece getting hugged really intensively. No, really this thing is as tight as you think it is when you look at the half-cut picture. Really nice stimulation and amazing Material. Seriously if you like tight toys this is one of the best options. What you think about in your mind while using it, is up to you tho. *wink* Highly recommended!
IMPORTANT: Yes you can safely turn it inside-out. I have not cleaned it otherwise so far. I expect all of my Onaholes to be able to do that simply because if they can't, it would take too much time and make the procedure more complicated than it would be worth it for me.
More Information
| | |
| --- | --- |
| Number of holes | 1 |
| Product weight | 240.00 g |
| Reusable | Is reusable |
| Theme | Anime |
| Tunnel length | 110.00 mm |
| Open/Closed | Closed |
| Number of layers | 1 layer |