Panzer Girls - Yukari Onahole
Sometimes fun stuff comes in a small package… The Panzer Girl Yukari is a deceptively innocent-looking onahole that uses a combination of multiple layers and well-defined textures to deliver great stimulation. It's part of XTC Japan's Premium line, and everything from the materials and level of detail to the packaging makes this very clear.
Yukari's Premium Material
XTC Japan's Premium Line is made out of a very durable material, ensuring the beautifully made textures stay intact even after many uses. It also has a very neutral smell and isn't oily at all, like some cheaper onaholes are. Usually an onahole with low oil content will feel a little stiff, but the Yukari onahole feels luxuriously soft.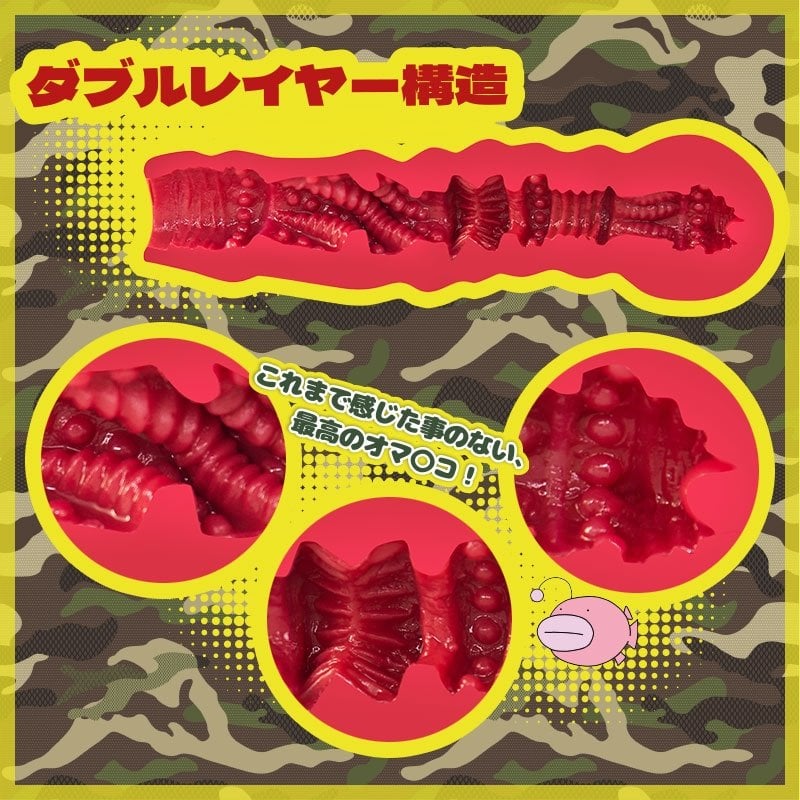 Unique outer layer construction
The way XTC japan achieved this softness is with a new, special technique: thousands of air bubbles are captured inside the outer layer, while still keeping the skin looking smooth and soft. These air bubbles give a little buffer, and make the material feel soft and pillowy. When you touch it, it feel's like a woman's soft skin!
Luxurious inner layer
When you spread Yukari's pussy wide you can see the deep red material on the inside. This inner layer is made to feel just like the membrane-covered muscles inside a woman's pussy: elastic, yet grippy. The material used here is also of premium quality, which can be seen both in the level of crisp detail, and felt when you use it.
Some onaholes claim to have a dual layer design while the inner layer is only a couple of millimeters thick. For those toys, the effect is mostly visual: the pink inside looks great, but there is barely enough of the inner material to make a difference in how it feels. With the Panzer Girl, the inner layer is nice and thick, giving it that extra bit of squeezing power.
This Premium Material is absolutely top of the line, and we hope to see more products with it!
A well-defined tunnel design
The Panzer Girl's Tunnel starts with the plump camel toe labia. They are smooth and a little stylized, which makes it very easy to slide inside.
The first part of the tunnel is smooth other than a couple of subtle ridges, but after that you're in for a variety of different textures: after a ring of bumps she tightens around you, leading you to a spiralling vortex of ridges, each covered with a dozen stimulating points. Then you reach a series of gates: one with subtle fins, a smooth one, a circle of beads and finally a tighter series of smaller rings that you can slide by, one by one, until they grab you firmly around your shaft.
The final part of this onahole's tunnel has a number of pleasure bumps which push against you from all sides, before culminating in a slightly wider end room. A circle of round massaging nubs slide past the tip of your dick, with a larger one at the very end, sliding over you every time you push all the way in.
Panzer Girl Yukari onahole in short
This compact onahole has an incredibly well-made tunnel. The bright red inner layer combined with the textures means that Panzer Girl Yukari gives a great amount of pleasure for its size. The premium material feels incredible. Yukari definitely earns XTC Japan's "Premium" Label!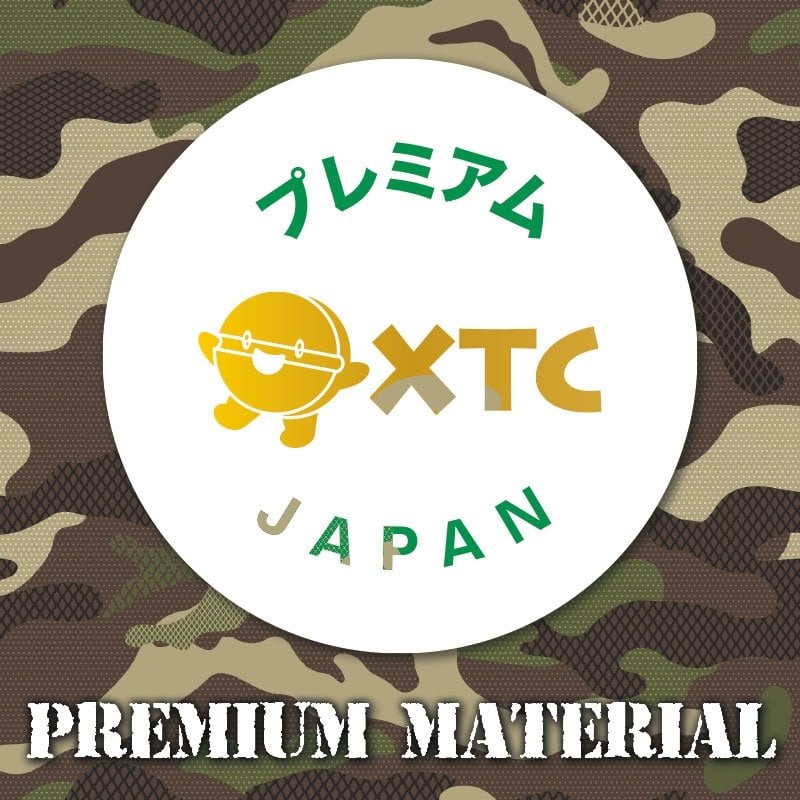 Panzer Girl Specifications
Onahole length: 16 cm
Onahole width: 7.5 cm
Tunnel length: 13.5 cm
Weight: 380 grams
Material: XTC プレミアム (Premium)
Brand: XTC Japan
Additional Information
| | |
| --- | --- |
| Brand | XTC Japan |
| Number of holes | 1 |
| Number of layers | 2 |
| Open/Closed | Closed |
| Reusable | Is reusable |
| Bone structure | No |
| Theme | Anime |
| Tunnel length | 135mm |
| Product weight | 380gram |
amazing texure but breaks really quick sadly Review by i buy stuff

it feels really good nice and tight and soft only problem is the inside (red one) is badly attached to the outer sleeve(fleshy one) so after a few times you can litterally take the inner sleeve (the red one) and take it out you can maybe fix it with an soldering iron or glue maybe ? but i just use the red one i really like the texure of this one kinda sad that it breaks really quickly but it what it is. (Posted on 7/5/2022)

Excellent Review by S.L.

Take this review with a grain of salt as she is my first one, and I decided to go with one themed around my waifu. I've had this for a few months now and I have to say it's excellent. She feels quite fluffy and has a bit of a tendency to push out due to the spiral design, but for me this works as a plus since it keeps me engaged in the action. I still find the stimulation very powerful and, while I'm not a heavy duty user, she has kept up quite well! I clean with the sponge on a stick and powder after each time I'm done. (Posted on 11/26/2021)

Fantastic Review by thijmen

to put it simple is was as fantastic as fluffy her hair is (Posted on 10/14/2021)