Panzer Girls - Kay Onahole
Kay's curvy body, blonde hair, playful personality and can-do attitude are enough to get any guy's attention… And when she has your attention, she won't let you go! That larger of XTC Japan's Panzer Girls onaholes, this pocket pussy has a nice fleshy feel to it, and the red inner layer is lined with a huge variety of well-made textures.
Premium Material, premium manufacturing
The Panzer Girls Kay onahole has a simple but elegant shape: a fairly realistic pussy and anus adorn the front, and the "body' of the onahole is shaped like a toned belly, with a belly button and a slight curve of muscles. It feels great to the touch and has a very neutral smell.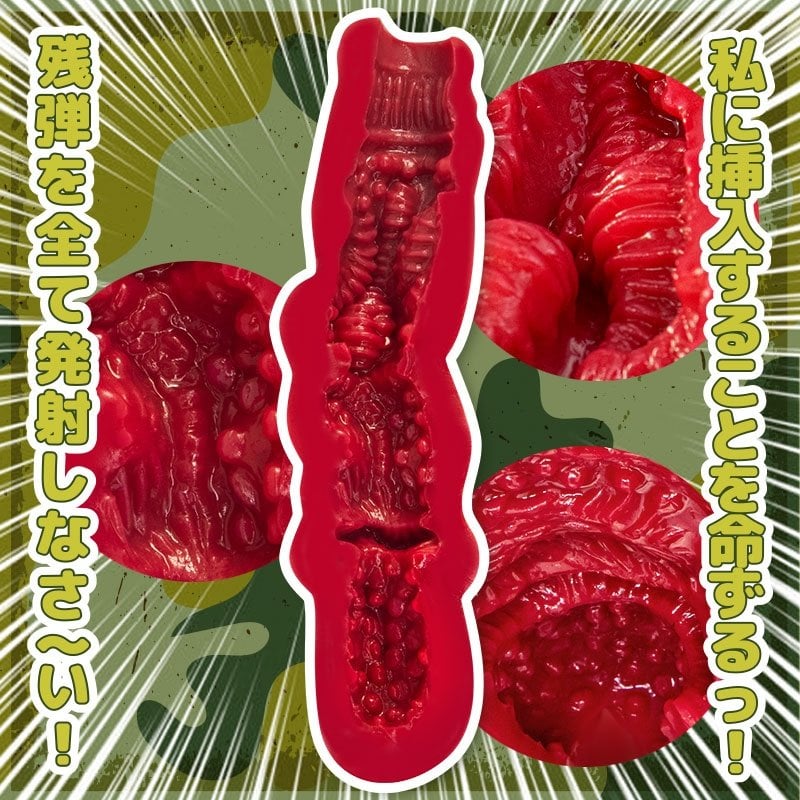 Soft skin
The premium material feels soft and luxurious to the touch: squishy and pillowy rather than like the jelly-like texture cheap toys sometimes get. The onahole contains very little oil, yet it is still soft - something that you may know is a pretty rare combination.
XTC Japan achieved this perfect balance through a special technique where thousands of tiny air bubbles are captured inside the material, without touching the surface of it. This advanced manufacturing technique creates a beautifully bouncy, durable material without needing to soften it with oil.
Premium tunnel material
But that's not all: the Panzer Girls Kay is lined with a thick layer of red material, meant to feel just like a woman's pussy: stretchy yet grippy. The material holds detail incredibly well, and if you add some lubricant and use a USB warmer the shivers of pleasure will soon be running down your back.
Kay's tunnel
When you push into Kay's pussy you'll find yourself being assaulted from all sides by a wide variety of textures, with a pleasant switch between more intense and more mellow ones.
At the entrance, subtle lines guide you in, past two gates. The tunnel tightens as pleasure bumps push against your from all sides: they stretch and move a little with every thrust, the ridges on their surface gently gripping your skin for extra stimulation. Then it eases up a little, with walls lined in subtle organic textures and massaging bubbles. If you slow down and turn the onahole the right way you can feel these little bubbles caress your most sensitive spots.
Of course Kay wouldn't settle for anything but an explosive ending: the end of the tunnel has two membrane-like gates that wrap around your cock as you thrust all the way in, and the round dots in her "womb" slide over the tip of your cock
Panzer Girls Kay in short
XTC Japan's Premium line really shines in this onahole: the textures are clear and detailed, the material feels absolutely amazing and the dual-layer construction takes it to the next level.
Panzer Girls Kay Specifications
Onahole length: 16 cm
Onahole width: 7.5 cm
Tunnel length: 13.5 cm
Weight: 390 gr
Material: XTC プレミアム (Premium)
Brand: XTC Japan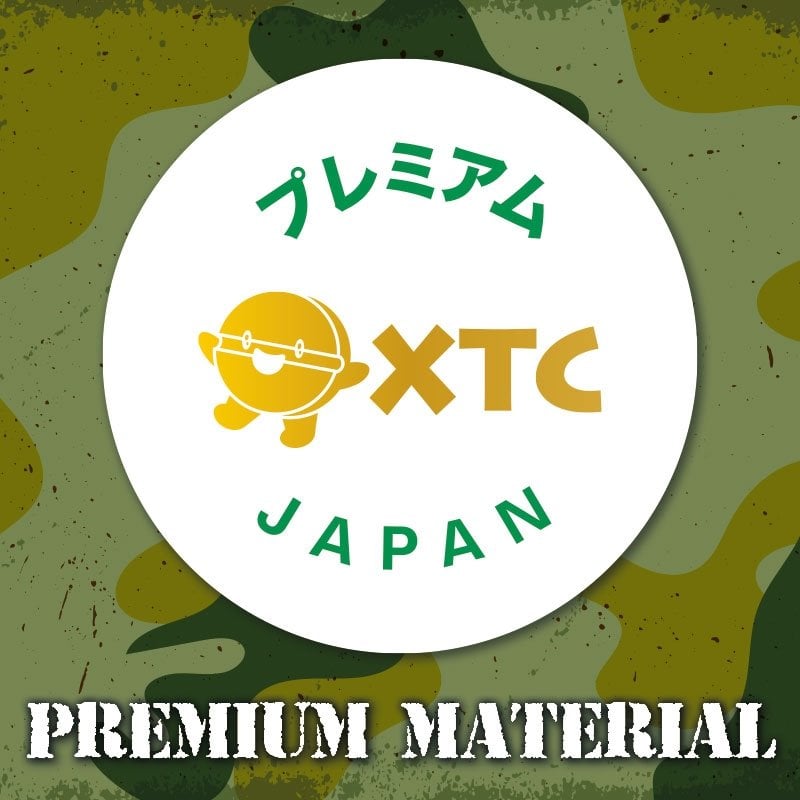 Additional Information
| | |
| --- | --- |
| Brand | XTC Japan |
| Number of holes | 1 |
| Number of layers | 2 |
| Open/Closed | Closed |
| Reusable | Is reusable |
| Bone structure | No |
| Theme | Anime |
| Tunnel length | 135mm |
| Product weight | 390gram |
Not good, but not bad Review by Succ

For this price, or maybea bit more, you can definitely get something better. Over the years i find it that weight means everything. Second comes tunel detailing (intensity of stimulation and sucction) and 3is is lenght and very last is design really (aside that the best shape is a classic cylinder. You want the onahole to be thick as possible all the way. The moment you can feel your hand through it anywhere, ruins the entire thing. This onahole is small but the material sturdines takes away the feel of hand. Stimulation is pretty weak despite being 2 layered. Inner red could have probably been a much harder material or softer and more suction. Cause this thing has no suction at all. Its ok, durable. But My to go recommendation is the Temptation Witch. (Posted on 1/8/2022)

J'adore et je peux plus m'en passer!! Review by Abderrahmane

Qualité et finition premium !!
Difficile d'en sortir une fois a l'intérieur ! (Posted on 8/27/2021)