Puni Virgin 600 Onahole
Puni Virgin 600 Onahole masturbator
The Puni Virgin 600 is an onahole of 600 grams. The name could have been more original, but it does not take anything away from the product.
G-project, the makers of the "Puni Virgin 600" wanted a masturbator which lays nicely in the hand. They succeeded! By combining the waist and full butt this is very ergonomic masturbating.
The "Puni Virgin 600" has a cheerful packaging, the drawing on the front of the box is made by the Japanese artist Akinashi Yuu.
Her skin feels very silky and smooth and the material is compact and reasonably soft.
Grab her legs
That might sound a bit strange if you see this masturbator. But you can hold her upper legs with your hands/fists to pull her over your penis like that.
This can be done on the front as well as the back.
The backside of this masturbator is really a treat for the eye. Her butt is perfectly formed and her small waist and markings of her back complete the picture.
But as we said you can also hold the "Puni Virgin 600" with one hand as well.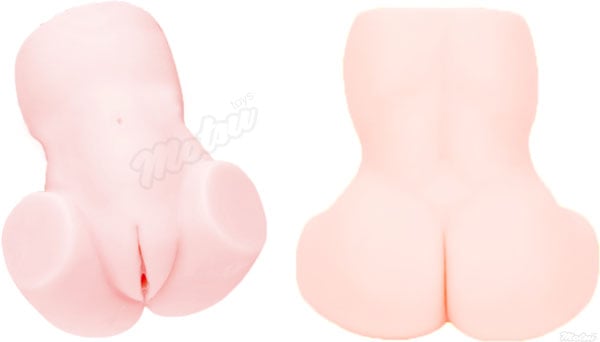 Tunnel of the Puni Virgin 600
The material is compact, smooth and fleshy. The "Puni Virgin 600" consists of one kind material and the tunnel feels just flesh like and smooth as the exterior material. When you pull her legs apart, you can see rows with nubs. After these nubs, on the upper and lower side of the tunnel, there is a big bump with little nubs on it.
After this narrowing you will come at the part with series of ridges on all sides of the tunnel. The last part is the vacuum chamber. The vacuum chamber feels smooth and supple. Before you enter this last part of the tunnel you feel a supple narrowing around your glans.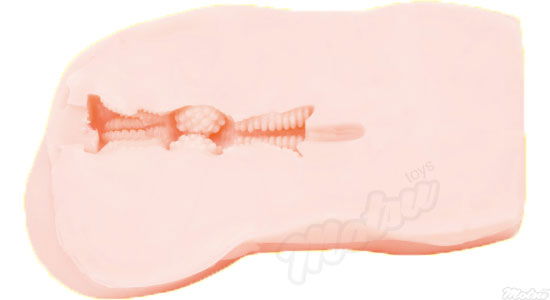 The tunnel is around 10 cm long, so you have a couple of cm left before you are at the backside of the "Puni Virgin 600". Because the rear wall is very thick, you can exert a lot of pressure and nail this virgin hard.
Vacuum:
The vacuum can be called powerful, especially when you push out the air before you enter this masturbator.
The cleaning is pretty simple, you can turn the masturbator inside out, but you can also clean her by rinsing water through it. And use the sponge that is delivered with it to push through it.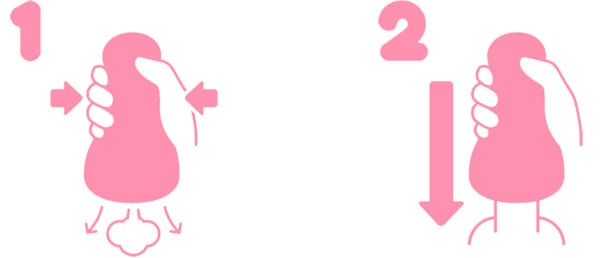 Dimensions: 150 x 120 x 80 mm (5.9 x 4.7 x 3.1 ")
Tunnel: 10cm deep
Weight: 600g (21,1 oz)
Inclusive cleaning sponge on a stick.
Inclusive 15ml lubricant.
Additional Information
| | |
| --- | --- |
| Brand | G PROJECT |
| Number of holes | 1 |
| Number of layers | 1 |
| Open/Closed | Closed |
| Reusable | Is reusable |
| Bone structure | No |
| Theme | Anime |
| Tunnel length | 100mm |
| Product weight | 600gram |
Pretty short but pleasurable Review by Bastien

I knew when buying this toy that the tunnel would be short and yes, it really is. But the inner design makes up for it, as it is pretty stimulating, and you can pound it without fearing to break the back of the toy. The outer design is really well done, you can open the pussy by pulling the legs, and it makes the whole thing exciting. The tunnel entrance ripped on the upper and lower part because it's rather small, but it hasn't opened further since the first 2 times I used it so I would imagine it was far too small before and now it has the perfect size, which doesn't affect the feeling at all.

Overall I like it. It's easy to clean, fast to use, rather short but stimulating, and it also feels durable. The only downside comes from the length of the tunnel so the lube spills quite easily so if you use your toy for a long session, be ready to lube again from time to time. (Posted on 7/22/2021)